Broker Rothbury's new app builds business | Insurance Business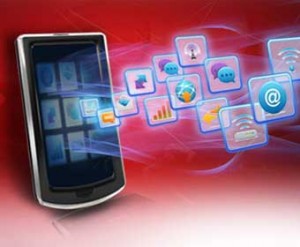 Rothbury
Insurance says clients are responding positively to the company's new mobile insurance app which has even helped gain new business.
Since its
launch three months ago
, My Rothbury has gained 2,000 client users.
The app enables clients to view a summary of their insurance, contact details of their broker, account balances and claims information.
Sums insured, excesses and open claims information are available and policies are structured in a simple view and in plain English.
The company said clients had been quick to provide feedback. One client in Christchurch was so taken by having information in the palm of his hand that he moved other insurances to Rothbury in order to see everything in one place.
Rothbury managing director
Roger Abel
said research had shown over 85% of business managers and executives use smartphones and 80% of the time spent connected on mobile devices was spent on apps.
"We aim to provide excellent personal service to our clients," Abel said. "Innovative, modern businesses should be geared up to provide mobile apps that deliver useful information to their clients.
"We embarked on this project to meet clients growing expectations that they can easily communicate directly with their broker and access their own key insurance information."
IAG
has had similar success since updating their apps with the general manager marketing and communications for IAG's direct insurance brands State,
AMI
and NAC, Merran Anderson, saying they are acquiring new users at a rate of several thousand each month.
"While we are not able to provide specific numbers for commercial reasons, it is clear that more and more customers are wanting to engage with us via their smart phones and more and more are enjoying the functionality and offers we are able to provide," she said.
Anderson said while the growth rates were very pleasing, more important was the level of engagement the company is having with customers via the apps. IAG was constantly developing the app capabilities, she said.
"One of the key moments for us in the insurance world is in the event of an accident, where a customer may not know what to do next or who to contact.
"We recognised this need and developed a feature within our apps called 'crash notes'. This provides our customers the ability to quickly and safely record all the necessary information required after a vehicle accident. After recording the information they are able to include photos from the scene and email it to themselves as a record for when they need to make a claim," she said.
Tower's SmartDriver app continues to go from strength to strength, the company says.
It has had 'tens of thousands' of downloads of the app, according to a spokesperson.
"The number of people qualifying for a discount has increased since we updated the app with an 'auto-on' feature.
"Of drivers that qualify for a discount, 30% are receiving the maximum 20% reduction in their motor vehicle premium, based on their safer driving behaviour," the spokesperson said.
Tower also appreciated the smart phone approach allowing the company to engage more with its users and the gamification aspect, such as leaderboards and badges, helped to reinforce safer driver behaviours.