Broker who swapped rugby reffing for risk management | Insurance Business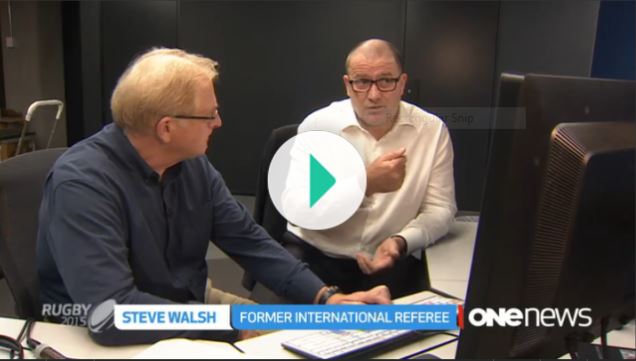 The New Zealand insurance industry knows him as Steve Walsh, executive director, sales and marketing, at
Marsh
.
But on Monday night, anyone watching the sports segment of TV One News would have seen another title attributed to him – former international rugby referee no less.
Insurance Business
contacted Steve Walsh from Marsh who confirmed that it was indeed what he did in his previous life, having retired 15 years ago.
Confusingly, there are actually two retired international rugby referees called Steve Walsh from New Zealand.
"There was a four year period when we were both reffing and I was Steve Walsh senior and he was Steve Walsh junior," he said, adding with a laugh: "He was the pretend version!"
Walsh said he used to play rugby but after one too many injuries he decided to follow in his father's footsteps.
"He was a Welsh referee and refereed Wales v Romania that sort of thing. I always had a bit of an inkling in the back of my mind to do it and I was fortunate to have a supportive employer that allowed me to take the time off I needed."
As the game turned professional and Walsh turned 40 he made the decision to hang up his ref's whistle and concentrate on his insurance career.
Walsh said apart from watching the game he doesn't do anything on the rugby field anymore, and after a few years of coaching and mentoring other referees and coaching his daughter's soccer team he just gets called on from time to time to offer his wise words of rugby wisdom, as he was on Monday.
Walsh was interviewed by reporter Martin Tasker about the controversial decision by referee Craig Joubert in the Scotland v Australia game which saw Scotland knocked out of the Rugby World Cup in the closing minutes.
The issue was whether using a Television Match Official for scenarios other than suspected foul play or tries, in this instance being a knock on, should be considered for the future.
Walsh admitted had they used the TMO the decision would have likely gone the other way and Scotland would be in the semi-finals.
He said it was easy to criticise the referee's decision in the Scotland game.
But he said he was sympathetic to Joubert: "The eye level view is completely different from 45 degree camera angle."
Whichever way the decision had gone, one team would have been remonstrating, he said.
"Scotland are feeling pretty raw now but had he not applied it half of Australia would have been up in arms that he'd made the wrong decision. It's just part and fabric of the game."
Read More:
Five Minutes With… Steve Walsh, executive director, sales and marketing at Marsh