Brokerage wins international award for the second time | Insurance Business New Zealand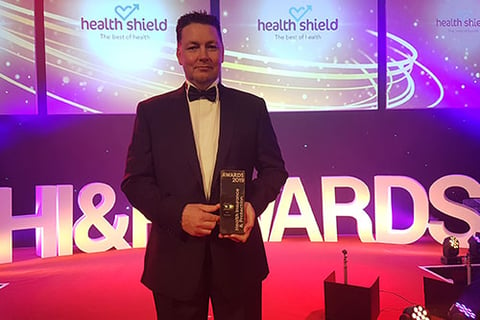 Global Albatross has scooped an international award for the second time in three years – this time as the Best Adviser for Individual International Clients at the 2019 Health Insurance and Protection Awards.
The Wellington-based brokerage is one of only six brokers globally to become a finalist in the international category at the independent awards and the only New Zealand company to have ever been shortlisted for it.
"We were ecstatic that we made the shortlist. The industry consists of massive global players with even bigger operational budgets. They are some of the most successful companies in the world with highly-skilled personnel, so it's a real privilege being in the room with them," said Darren Manning (pictured), managing director of Global Albatross.
"We are a small team competing globally with big-name brokerages so are grateful to be recognised for our commitment to clients, whom it's an honour to serve. We work hard to advocate for clients and negotiate with our insurance partners and medical facilities around the world every day, so this is great recognition for that service."
Read more: International award for Wellington brokerage
The brokerage was initially shortlisted in two categories, including Best Adviser Customer Service, but it was nominated again after the judges unexpectedly exercised their right to nominate it for Best Adviser to High Net Worth Individuals.
"Although we're small in comparison to the firms operating in the international medical insurance space, we believe our size is an advantage. We've structured Global Albatross around the ethos of personalised service and relationship management, with a value-add service unmatched in the industry," Manning concluded.