Brokers call for improved relations with insurers | Insurance Business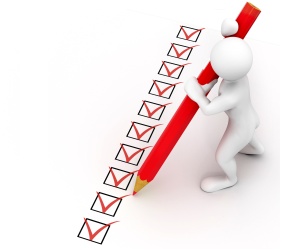 The results of this year's broker survey have revealed that brokers are calling for insurers to demonstrate a much stronger leadership role and improve their long-term relationships with them.
Market research consultant David Mustard told brokers attending this year's Insurance Brokers Association of New Zealand (
IBANZ
) Forum that this area had not improved on last year's results.
"Managing the long-term relationship with brokers is really a weakness the industry has. It hasn't improved from last year and it's very important, so we're identifying that as an area that insurers can actually do better."
He said this issue came under the area of products and services which insurers were rated by, with an impact of 43%.
What came through very strongly, he said, was that the industry was looking to insurers to demonstrate a much stronger leadership role, which insurers need to look at.
"This is a new one, which has been elevated in importance so insurers need to take a position on it."
Brokers were also seeking improvement in the overall day-to-day business support insurers provide them.
The area of pricing and commissions had been elevated in importance relative to last year, particularly competitive commissions and brokerage.
"That's got an impact of 37% so it's really important that the insurers get that right. While their score on that is 7.5 which is not too bad, they probably wouldn't want to push that further," Mustard said.
The overall performance score of 7 out of 10 was a slight drop from last year's 7.1.
Mustard compared the performance results with the work he has done within the banking industry where the sectors partners rated them with an 8 out of 10 score.
"It's okay, but it's not fantastic so there is room for insurers to do better in terms of how they manage the broker segment," he said.
Other survey findings showed that two thirds of brokers are regularly using three or more of the major insurers and 98 % use one or more of the major companies.
About half the brokers regularly use the minor companies as well.
Mustard said this was quite significant: "It paints the picture that brokers do quite actively canvas the insurers to get the best deals for their clients.
But he added: "However, the majority of policies – 98% - are being placed with
NZI
,
Lumley
,
QBE
or
Vero
so only about 10 or 11% are actually being placed with the smaller companies."
Mustard explained where the insurers stood on the brand position map.
Brokers listed QBE and
AIG
as being more innovative and specialist while NZI, Vero and Lumley were more generalist.
Lumley was renowned for being easy to deal with, and technology focussed; NZI was known for supporting the community and forming strong partnerships; QBE was known for being experts in the field and for their innovative products and services while Vero was recognised for its superior service and for being adaptable and flexible.
Key industry issues raised by brokers in the survey included:
- the cost of insurance;
- the need to adopt new technology;
- the ability to attract and retain skilled and knowledgeable staff;
- concerns about future natural disasters and how the industry will deal with them;
- reduction in competition.
Mustard said a detailed copy of the results was given to each insurer.
"The provides you [brokers] with a really powerful voice right through to the senior executives of the major companies to tell them how well they really are performing and it gives them some idea of how they're performing in relation to others and where the opportunities are to form stronger relationships with brokers and do things better."