Brokers fun a top priority, says Fidelity Life | Insurance Business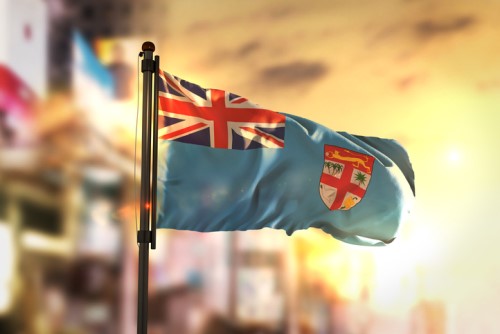 Fidelity Life is hosting two separate offshore incentives for brokers based on feedback received from financial advisers.
If brokers sell $90,000 net Annual Premium Income (API) on a combination of risk/health and investments between July 01, 2017 and June 29, 2018, or $110,000 net API of investments for the same period, they will quality for three return economy flights for two adults and one child to Fiji. For every extra $10,000 of API, a qualifying broker can bring an additional child up to a maximum of three (Fidelity classifies a child as 17 years and under). Once in Fiji, brokers will be staying as the Sheraton Resort and Spa for four days and five nights.
But if Fiji isn't your thing this year, what about the Big Apple?
For $120,000 net API (combination of risk/health and investment) or $140,000 net API (investments) brokers will qualify for two return economy flights to New York. While in New York, brokers will attend the US Open, play a game of baseball in Central Park and attend a show on Broadway, as well as visit Cornell University.
Another qualifying category is the "Million Dollar Club Qualification" which has a slightly lower qualifying amount of $110,000 net API and includes "other trip inclusions". Fidelity hasn't confirmed what the "Million Dollar Club Qualification" is or how a broker qualifies.
The insurer said in its marketing material for the trips that "our annual adviser trips aim to recognise and reward the hard work you've put in through the (qualifying year). Your enjoyment is at the heart of these events, so we've listened to feedback and created two fabulous opportunities that reflect the varied interests and requirements of our advisers.
"While fun is always a top priority, we also want to create a richer, more memorable experience for advisers, so this year we've slightly changed the focus of our events to incorporate three core pillars of learning, celebration and giving back. It's all about ensuring you come home with memories to last a lifetime."
Fidelity Life declined to answer questions in relation to its offshore incentive programme. It's not confirmed how many qualifying brokers, partners and children are expected for the Fiji trip, or how many qualifying brokers and partners are expected for the New York trip, or what the budget for both trips has been set at.
Fidelity did provide the following statement attributed to its chief distribution officer Adrian Riminton.
"Fidelity Life's purpose is to protect New Zealanders' way of life," the statement read. "We support a model where consumers' interests come first and they (consumers) are readily able to obtain independent financial advice through competent financial advisers who are held to a high standard of ethical behaviour.
"Independent financial advice has significant benefits for the financial health and well-being of New Zealanders. Financial advisers form long term relationships with their customers, ensuring they have adequate insurance protection as their circumstances change, helping them at claim time and promoting and improving financial literacy.
"We expect IFAs who recommend our life insurance products to always put their customers' interests first and that disclosure of any remuneration, including any incentives, should be clear and easy for their customers to understand."
Fidelity was awarded Life Insurer of the Year at the ANZIIF Awards in Auckland last November.
Meanwhile, the Financial Markets Authority (FMA) highlighted conflicted financial adviser conflict as one of seven key priorities for its 2018 strategic objectives.
The two key objectives within the conflicted conduct category include:
Continue work on insurance replacement business (churn) and address any instances of adviser misconduct;
Commence thematic review on incentive structures and conflict management in vertically integrated firms (such as qualifying financial entities).
What is your opinion on these broker incentives? Are they fair? Leave a comment below with your thoughts.


Related stories:
IFAs are the most effective channels for raising financial literacy – chief exec
Brokers say offshore incentives cause conflict