Brokers react to new big boy on the block | Insurance Business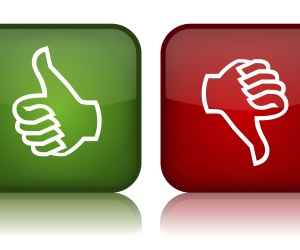 The arrival of
Chubb
Insurance Company of Australia to the New Zealand market is welcome but still no replacement for
Lumley
, say brokers.
The brokers surveyed by
Insurance Business
say they are keen to see what products Chubb will be offering given their focus on niche areas in Australia.
Philip Toohill, general manager of Multisure, who made a submission to the NZ Commerce Commission against
IAG
's acquisition of Lumley, said it would be interesting to see where Chubb would fit into the New Zealand market.
"Our concern is still the Heavy Commercial Motor Insurance market and looking at Chubb's profile in Australia it is unlikely that they will be offering much in this way," he said.
"It's good to see a quality insurer like Chubb entering the New Zealand market," he added.
IBANZ
CEO
Gary Young
said it was too early to tell what impact their arrival would have on the market given the significance of Lumley as a player, but any new players were good.
"Given the reduction of the number of insurers it's always good to see a major player considering the New Zealand market," he said. "We will have to wait and see if Chubb do come in will they do so in specialised areas or take a wider view."
While some have anticipated their entry for some time, others were surprised and curious about the timing. One broker group was indifferent, saying most brokers could already access Chubb if they wanted to.
Meanwhile,
Insurance Advisernet
New Zealand director,
David Crawford
, said he was looking forward to further developing the great relationship they already had with Chubb.
"They are a leading insurer in specialist areas in Australia and have a fantastic claims paying philosophy.
"We have been doing business with Chubb for a couple of years now as an overseas based insurer and their licensing in NZ will help us further develop this relationship."
He added: "It will be interesting to see what their research into the market in NZ ascertains and which areas they then intend to focus on. I think it is unlikely they will take the place of Lumley as a general SME insurer which is what we really need right now, given their focus on niche areas in Australia."
Allied Insurance Group CEO
Bruce Oughton
said market options for their brokers had dimished over the years with the change of underwriting appetite of some and the complete withdrawal of other insurers.
"We now await, following Chubb's market analysis, their advice of the markets they intend to participate in."
Insurance Council of New Zealand spokesman Samson Samasoni said: "It's a highly competitive industry so new entrants will not only provide Kiwis with greater choice but increased competition will contribute to the ongoing affordability of insurance in the New Zealand market."
Read more about Chubb
here
.