Brokers: Tech up or miss out | Insurance Business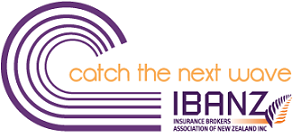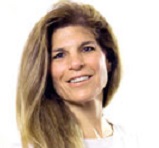 Well-known newspaper columnist Debbie Mayo-Smith has a message for brokers at this year's Insurance Brokers Association of New Zealand (
IBANZ
) Forum: change and modernise or risk ongoing damage to your business.
Mayo-Smith's talk follows the theme of this year's forum which is 'Catch the Next Wave', and will introduce brokers to dozens of useful tips and tools to help them use their software, tablets, smart phones and the internet better.
Not only will these tips save brokers time and money, she says, but they will ultimately position their businesses better for on-selling by increasing their sales value.
"Unless they change and modernise their ways and processes it will cost them in three ways," she says, citing the following three reasons:
1. "They're not going to attract new staff and new blood who operate in a different way;
2. They're not going to be able to serve their clients as effectively as other brokers; and
3. When they go to sell their business they won't have as high a good will value as other broking businesses so they're hurting themselves by also having a lower sales value for the future."
Mayo-Smith says the majority of brokers are older in age and can at times be resistant to new technology.
She says: "I want to get past the barrier of 'I'm too old' or 'This technology is for young kids' or 'It's just too hard' or even 'I can't be bothered' – if I can just make that little breakthrough that will allow them to see that they can benefit and it's worth investing the time, then once they start it will increase their enthusiasm for doing more.
"You can't teach an old dog new tricks – but you can get the dog to wag its tail!" she laughs.
Mayo-Smith says by implementing some of her tips brokers could find themselves with 4-5 weeks a year freed up and an extra 20% to their business turnover.
The three main areas she will look at are how they can use their insurance broking software better; how they can improve their everyday office software and introducing them to the free online software or cloud software that's available to them.
One example is many brokers are not yet using the online version of their broking software.
"They're still going to clients with paper and pen," she says. "Hopefully I can tweak their interest and show them the benefit of making the change and moving on with the times will outweigh the difficulties of making the change.
"If they were talking to a financial planner he would say you have to invest money to make money, so similarly I say you have to invest time to free up time."
She points to Google calendar as another example.
"What people don't know is you can take that and make it public and embed it in your website and allow people to make appointments," says Mayo-Smith, who spends hours trawling the internet in search of the latest tips and tricks.
"So for insurance agents they can show all the seminars they're having or all the meetings they're having and where they're going to be. And it's free and easy.
"The idea is always to save money or time or improve customer service."
Mayo-Smith is confident that even the most tech-averse brokers will come away from her presentation with at least four or five computer and phone tips that they 'will absolutely use.'
Debbie Mayo-Smith will present 'Grab today's wave' at 3.30pm on Thursday 2 October at the IBANZ Forum which is being held at Auckland's Viaduct Events Centre.