Brokers unprepared for FIC changes | Insurance Business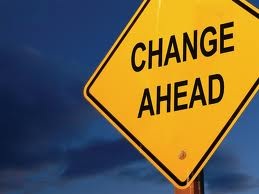 Brokers haven't had a lot of consultation from insurers around the new Fair Insurance Code over how the changes will apply to them, according to Duane Duggan, the president of the Insurance Brokers Association of New Zealand (
IBANZ
).
Duggan, who is also head of Insurance Legal at
Crombie Lockwood
, appeared on a panel of industry representatives to discuss the implications of the changes to the Code at last week's New Zealand Insurance Law Association conference.
When asked how the broking industry viewed the Code, Duggan said while he welcomed many aspects of it there was still some uncertainty over the full implications from the broker perspective.
"I don't think there's necessarily been a lot of engagement in terms of how it's going to pan out from a day to day application in dealing with brokers," he said.
"I think there's a few technical issues, while brokers under this Code are seen as the agents of insureds, which is fine, a lot of brokers do have mandates to underwrite covers on behalf of insurers, so there's some issues that insurers will need to consider in terms of the application of the Code to brokers who are handling scheme business."
He said it would be fair to say IBANZ members weren't prepared for the changes, despite them coming into place on 1 January 2016.
Duggan welcomed the benchmarks being brought in under the new Code, however.
"[The benchmarks] are going to be of use to brokers and their clients in holding insurers more accountable in terms of their service and claims delivery. Certainly that's going to lift the bar for all insurers.
"My take on it is for brokers there's going to be consistency of claims handling across the board which is good – good for us and good for our clients."
He said he wasn't sure if insurers had realised the full implications of meeting those standards yet though.
He was also unsure how the changes would ultimately improve the negative perception of the insurance industry, given that a lot of complaints stemmed from disputes over claims in the life and health sector, but he said it was a good start which brokers welcomed.
Tim Grafton, CEO of the Insurance Council of New Zealand (ICNZ), who also appeared on the panel, responded to the lack of consultation charge saying he had written to and met with the IBANZ CEO a few months previously as well as writing to the CEOs of New Zealand's five largest broking companies.
"So they have that information at hand," he said, adding that more work was in the pipeline to get the message across.
"With IBANZ' cooperation we propose to have a webinar up in the next few weeks for brokers to be able to effectively have a workshop on it, and that will be provided by ICNZ."
What did the panellists say about the Code's handling of material non-disclosure? Read part two in the next newsletter.