Brownlee sells EQC idea to the Aussies | Insurance Business New Zealand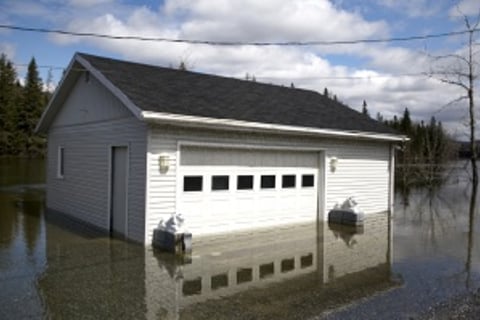 Gerry Brownlee, the Minister for
EQC
, has described New Zealand's national natural disaster insurance scheme as being 'a huge meeting of both socialist goals and capitalism' that could work well for Australians too.
While Australians don't have the earthquake risk that New Zealand does, the increasing number of storms and flooding causing significant damage not covered by Australian insurers warranted the ruling bodies across the Tasman to consider a similar scheme to EQC, Brownlee told interviewer Gregg Borschmann on ABC's
RN Breakfast
program.
"I think from [the Australian] High Commission here there's been quite a lot of interest in what we're up to and I'm sure that's been fed through to official channels," he said.
"Remember that we have a known risk, earthquake, which is one that sits there and doesn't go away. I think flood's a little bit harder to deal with because you're never quite sure if it's the next rain or the one after, the frequency is something that would have to be monitored.
"But in essence, if you can get a pattern to these things you can set up a risk profile and it will be the sort of thing that can be covered by risk.
"And I know in the case for a lot of individual Australian insurers who've cut off the flood cover, a very big federal scheme would be in a completely different space as far as being able to offer that type of cover which is essentially what we've got with our EQC."
When asked if he was surprised that Australia didn't have something similar in place already, Brownlee was diplomatic in his response.
"I don't think you've got the obvious risk of earthquake, you've got those other risks, but… it's only been in the last couple of years that it's been a particularly significant problem, so all things develop out of an understanding over time and a need to do something in order to put people in a more comfortable position."
He admitted that while the Christchurch earthquakes had exhausted the natural disaster fund which had been built up over 20 or so years, he was proud of how the scheme worked and that there had been no capital call on the taxpayer, and that its financial stability remained intact.
"What we have is the government standing behind any future disasters until that fund builds up again so it works quite well.
"We had a very good reinsurance structure on the scheme itself… and we've got some very longstanding companies who continue to back us.
"I think what they like is we have good regulation, we're an orderly sort of country, and a government that's willing to engage in some of the more tricky types of issue that they might face. And Australia wouldn't be any different in that regard. It's very important that you get that outside capital coming in available and a lot of the private sector insurance has come out of those sorts of pools as well."
Brownlee said while the EQC premium was 'quite low compared to what it might be if it was private sector' that could change in the future. He said 'all sorts of options' for the future were being explored.
He also referred to the considerable 'angst' resulting from the government's national policy statement on sea level rise, where geographical areas had been marked indicating those most likely to be affected by it in the future, and that 'some rethinking of some of that long term projection' was currently being done.
He said the government had resisted making long term decisions about climate change.
"We just have a holistic view of natural disaster and trying to get people to consider those potentials when they're looking at their building program or whatever it might be.
"In time I think some of that sea level rise will start to be so significantly obvious that more action might take place around it but at the moment beyond our national policy statement which we're working through we're not getting too excited about that."
Brownlee said while there were critics of EQC, they were 'few and far between' and the scheme had 'worked well' for New Zealand.
"I don't think anyone has a scheme quite like we do. It's worked well for us.
"We've had a lot of good things happen in New Zealand that certainly makes me a real advocate for insurance as a product and I've become very, very interested in the way in which you can, to some extent, calculate the risk on those insurance products.
"In a way it's a huge meeting of both socialist goals and capitalism."