Buffett no climate change denier says ICNZ | Insurance Business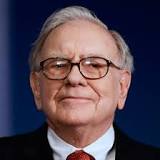 ICNZ CEO Tim Grafton has defended comments made by US billionaire Warren Buffett after media reports painted him as a climate change nay-sayer.
Buffett's comment this week that earthquakes were our biggest insurance problem, not climate change left him being described in the Wall Street Journal as a 'climate change denier.'
He went on to say he was not calculating the probability of catastrophes any differently in spite of the effects of climate change on weather patterns and it had no effect on the prices insurance companies were charging, nor he did not think it would have an effect five years from now.
"We aren't writing much, if anything in the US," the Berkshire Hathaway owner told CNBC. "Our biggest single cat risk would be earthquakes in New Zealand."
However, Grafton said Buffett's comments referred more to comparing predictability factors between earthquakes and weather
events
, and didn't mean that climate change wasn't something to be given attention.
"The point Mr Buffett is making is that it's far more difficult to predict when and where an earthquake will strike and what the consequences will be, as the Canterbury earthquakes have shown, than wind events, for example, where the season, locality and intensity are far more predictable," said Grafton, adding: "One of Mr Buffett's companies GenRe has been writing reinsurance in New Zealand for 50 years and intends to be doing so for a long time to come."
Buffett's Berkshire Hathaway owns several insurance and reinsurance interests and often has to pay significant claims when natural disasters strike.