Business growth stunted by skills drought | Insurance Business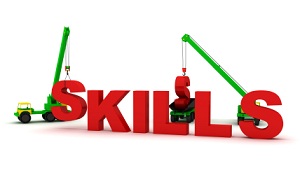 Four out of five New Zealand CEO's fear a skills shortage could hamper their organisation's growth, despite rising business confidence equating to more jobs.
According to a
PwC
report
The talent challenge: Adapting to growth,
more New Zealand organisations are planning a hiring spree over the next 12 months as their growth prospects improve, but a shortage of skilled employees could make this a struggle.
The report surveyed over 1300 CEOs in 68 countries, including 43 New Zealand CEOs. Worryingly, 80% of New Zealand CEOs say the availability of key skills is the biggest business threat to their organisation's growth, compared with 63% globally.
PwC New Zealand CEO Bruce Hassall said: "The gap between the skills of the current workforce and the skills businesses need to achieve their growth plans is widening.
"Competition for talent will be intense at the same time as the battleground has been re-drawn.
"Business leaders are looking for people with a far wider range of skills than ever before and gone are the days of life-time careers; chameleon-like employees who apply their skills whenever and wherever they're needed are now in high demand."
The solution could often be found within the organisation, he said.
"Businesses need to get out of the mindset that new skills equals new people. The most successful organisations will combine recruitment with developing their own people to be more adaptable to its changing plans."
An overwhelming majority of New Zealand's business leaders (90%) say they need to change their strategy for attracting and retaining talent, although three in five haven't taken any steps to do this yet.
"CEOs need to re-think the way they think about, look for and value their employees. Taking advantage of the developments in HR data analytics to predict the skills they will need and plan for changes in demand and supply will be crucial," Hassall said.