Business is booming but no Buffett yet for the NZ BHSI boss | Insurance Business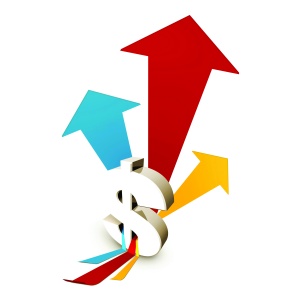 Cameron McLisky
says he is stoked with how Berkshire Hathaway Specialty Insurance (BHSI) is doing since
receiving its licence to operate in New Zealand six m
onths ago.
The New Zealand country manager for BHSI told
Insurance Business
that the office has grown from just two members of staff to nine, with recent hire
marine manager Mark Dixon
moving over to New Zealand next week, and more underwriters and claims staff on the horizon.
He said all financial targets had been met and 'a bunch of product' had been released as well: "We've got nine Berkshire Hathaway wordings out now and probably five or six more due to be released shortly so that's pleasing as well."
However, he said the most pleasing thing was the client and broker relationships – some re-established and a whole heap of new ones as well, all contributing to a diverse and rapidly expanding book.
Indeed, he said the sheer variety of business had been a revelation.
"There's been everything from the largest construction projects in New Zealand, to pharmaceutical companies, to some unique deals both on the property and financial lines side, some really innovative stuff which we've been able to offer up solutions to.
"So that's been interesting and pleasing at the same time."
Another, slightly more challenging surprise has been the nature of certain sectors of the market at the moment.
"The competitiveness of the property market was a bit of a surprise," he admitted, adding that with some of their competitors shedding jobs or even exiting markets in Australia, "it's not easy out there."
McLisky said while the healthy New Zealand economy had been a boon for securing new business, he also credited having the strength and financial security of the Berkshire Hathaway brand behind him.
"We've only been going six months and when I look at the book of business that we've built, the deals we've done and the clients we've won, it's pretty satisfying because it would have taken a lot of other new entrants a lot longer to achieve what we've achieved."
A lot of the work
BHSI
NZ had been doing so far had been about simply 'getting out to tell our story.'
"We can offer long term relationships, and long term deals. We can bring to the table, particularly in the property space, a lot of science around exposure cat modelling, which we can share with clients who want to have a long term relationship with us.
"And obviously the financial security we bring to the table and the flexibility across all of our product lines in terms of coverage would be the key things."
He said they had gone broad and wide with their product offerings too, with further product lines to be added in the future.
The big challenge for 2016, he said, would be the continued soft pricing in the large commercial property space. He said they were happy to be patient and 'play the long game' and were moving away from the idea of waiting for the soft market cycle to pass.
"We're not trying to time the market. Obviously we've come into New Zealand at a time when it is a soft market and that's okay. What we're trying to do should succeed whether it's a hard market or a soft market.
"We'll be here for a long time and through various cycles of the market, but we think we can try and bring some consistency. That's what we're trying to do – consistency in approach and consistency in pricing. And that advantage we have in a soft market such as the balance sheet we have, we bring an expense ratio advantage."
McLisky said he hadn't yet met the big man responsible for that impressive balance sheet – billionaire magnate Warren Buffett - but they had managed to pin him down to impress one of their key brokers.
"Earlier in the year we did manage to get a 20 minute one-on-one with him for one of our key brokers at a RIMS event in New Orleans which was a thrill for him," he said.
While he said it was unlikely that Buffett would be visiting New Zealand, the whole of BHSI's global staff were united at a conference in New York recently, all 350 of them, to focus on the company's culture and values.
However he added that it was still on his wish list to meet the legendary man.
"I will continue to try as I'd love to meet him one day. He's a legend. The whole culture of the organisation comes from him down, it's not just spoken about, it's lived and breathed."