Calls made for mandatory building insurance | Insurance Business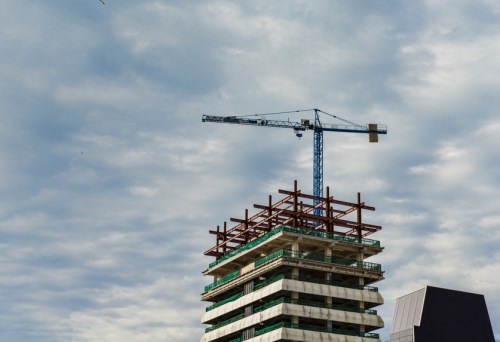 Poorly trained builders using improperly certified materials imported cheaply from overseas plus a lack of professional pride within the construction industry are resulting in poor quality buildings which threaten to cause a crisis even 'worse than leaky homes', experts warn.
This has prompted calls by concerned industry bodies to introduce mandatory building insurance in order to avoid creating another raft of victims facing litigation.
Jessica Wilson of Consumer NZ said the organisation was constantly getting calls from people trying to get reparation for shoddy building work.
The disputes tribunal was okay for claims under $15,000 but for larger sums, consumers were 'at the absolute bottom of the bargaining ladder'.
"They often think they're covered, but don't realise many of the schemes in place, like via Master Builders, have no mandatory obligation to pay out," she told
Fairfax Media
.
Courts were often too great a financial risk, since reparation was 'far from guaranteed' and lawyers' fees were steep, she said.
Few private insurers were keen to cover building issues either, she said.
Consumer NZ had advocated for models such as Queensland's government-backed mandatory insurance scheme for the building sector, and similar arrangements which operated in Europe.
These would increase accountability in tradesmen and protect what was many consumers' biggest financial investment, she said.
While the higher standards would see some people leave the industry, Wilson said: "You've got to ask whether they should have been there anyway," she said in the report.
Roger Levie, CEO of the Home Owners and Buyers Association, said previous attempts to protect consumers had been ineffective.
He said mandatory insurance had been looked at in New Zealand but those 'with more money and power at the discussion table always prevent it from getting through'.
Another dilemma for the building industry was that mandatory insurance premiums would increase building costs, which would leave some builders unable to afford to stay in the industry.
This was controversial, since New Zealand was in a house building boom with the country needing all the builders it can get to keep up with demand.
Building and Housing Minister Nick Smith said there was a greater risk of poor quality when the industry was booming but he said the government was tightening standards as well as investigating a mandatory warranty scheme.
However, Smith was concerned the extra costs such a scheme would add to building would not benefit consumers.
Under current rules, tradesmen must tell customers about any insurance they hold for residential work above $30,000.
According to the Ministry of Business, Innovation and Employment (MBIE), this was meant to encourage consumers to think about whether or not they wanted a builder with insurance, and it they decided they did, they would pressure the builders to get insurance in order to find more work.
However, Levie said he thought MBIE's view was 'naïve' and that insurance had to be both mandatory and independent to be effective.
Commercial law lecturer Rohan Havelock, of the University of Auckland, said a properly set-up government-backed insurance scheme would be better than the self-regulation options on offer from the industry today.
Speaking of the Master Builder guarantee he told
Fairfax Media
: "It's just so skewed in their favour it's not funny – I haven't heard of a case where owners successfully claimed on it."
Havelock said the alternative to a mandatory scheme was a flip back to a prescriptive building code, but either way, something drastic needed to be done to improve the quality of New Zealand's construction sector.
Do you think New Zealand needs a mandatory building insurance scheme? Click
here
to take our poll.
Related stories:
Broker opinion: Why NZ deserves a better warranty scheme for housing
Broker launches revolutionary new product
Insurers allay steel mesh fears