Canadian academic shares his lessons from Christchurch back home | Insurance Business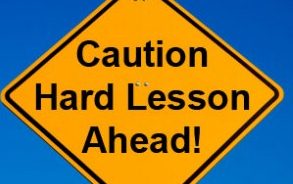 A Canadian professor who specialises in disasters around the Pacific Rim has returned home after completing a study of Christchurch to share what he feels are vital lessons that those living on the vulnerable British Columbia coast should learn from.
Geography professor at the University of British Columbia, David W Edington, said reconstruction was equally, if not more challenging, as the short-term emergency management of dealing with victims of the quake.
"Four years after the initial earthquake, my study of Christchurch flags for us in Vancouver some of the political and social issues involved in 'putting the city back together'," he said in an article published by the
The Vancouver Sun
.
"While there is no doubt everyone is trying to do their best, problems include insensitive national government intervention, large-scale shifting of residents from neighbourhoods that have been declared unbuildable, a household insurance system that doesn't pay out, long-term changes in the urban retail and residential landscape, together with a very worrying problem of a widening gap in Christchurch's society between the haves and the have-nots."
Edington said there were several lessons to be learned from Christchurch's experience, and went on to list the first as the role played by the insurance industry.
He said: "A staggering 95% of householders in Christchurch had earthquake insurance but trying to access insurance money has been a major problem." He cited only 20,000 properties as having been repaired.
"A major reason for the delay is that Christchurch homeowners face years of waiting to get their homes repaired or rebuilt because the insurance industry was reluctant to payout or delayed payments.
"A major complication is that householders have to deal with a two-tier insurance system involving the government's Earthquake Insurance Commission as well as the private insurers.
"How would insurance companies respond in Vancouver?" he asked.
But CEO of the Insurance Council of New Zealand, Tim Grafton, said the academic has got a number of facts wrong.
"They [EQC] have reinstated some 65,000 properties. In addition to that, by the end of 2014 our members had reinstated over 53,000 out-of-scope claims and settled over 13,500 major repairs/rebuilds. So it is quite wrong to say only 20,000 people have been repaired."
Grafton said it was simply not true to say insurers were reluctant to pay out claims.
"As New Zealanders know, we had major quake activity for well over a year with several major events causing fresh damage each time. The physical nature of this delayed many things including the ability to reinstate residential property."
He went on to list numerous factors that contributed to delays including the need to apportion costs between events, the need to classify land damage, conduct mass geotech drilling, the need to obtain new building guidelines, and the collapse of the building consenting system.
"I could go on," he said, "But one thing is sure, insurers have sought to expedite the recovery as quickly and sustainably as possible."