Canterbury cost estimates are "the tip of the iceberg" | Insurance Business New Zealand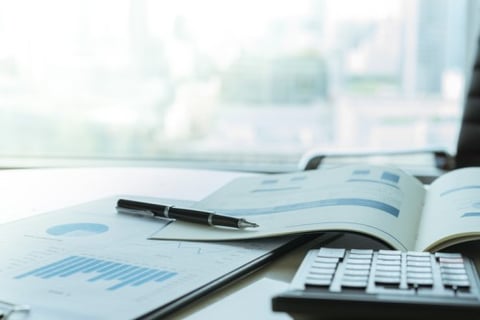 Last week, the courts passed a landmark ruling allowing a group class action against Southern Response to go ahead – however, one expert says the costs resulting from poor rebuilds are likely to be significantly higher than currently estimated.
Southern Response allegedly gave claimants a detailed repair/rebuild analysis (DRA) which didn't list a number of key costs, and as a result, underpaid on some of the Christchurch earthquake settlements. Insurance expert and Massey University lecturer Dr Michael Naylor says the initial cost estimates of $900 million are now "the tip of the iceberg," as up to 90% of Canterbury repairs didn't get adequate foundation and sub-soil damage assessments – a defect which could significantly impact homes, if another disaster were to strike.
"New Zealand wood-frame homes depend on the walls, roof frame and the foundations being tied together as a unit, and this unit being able to twist and bend to absorb earthquake movements," Naylor said.
"If foundations are inadequate, it doesn't matter how well built the rest of the house is - it will not have the ability to resist an earthquake."
"A best-practice rebuild would involve foundation assessment and geotechnical investigation before any house repairs are undertaken," he explained. "Yet, despite the widespread existence of poor foundations, only about 10% of quake affected houses had competent foundation assessment and subsequent foundation rebuild."
Naylor says that the existence of "rubble foundations" in Canterbury are a cause for concern, as are old river beds and sandy and swampy land – all of which can cause complications when the ground is shaken. He says that after the 2011 quakes, most homeowners opted for a quick rebuild which neglected any unseen defects below the ground, and insurers and taxpayers could be facing a potential $4.5 billion in liability as a result.
"The issue is that there simply weren't enough structural engineers," Naylor told Insurance Business.
"Under insurance law, insurers must take a house back to its original state rather than making improvements – but you can make an argument that they ended up putting houses back on to bad foundations, and you have to repair up to the current Earthquake Code. Builders were often shocked at the fact that they were simply putting houses back on to rubble foundations."
"Southern Response claimants should be getting their houses reassessed," he continued.
"But because the government chose to go ahead with the poor assessments, and the insurers then repaired on that basis, my understanding is that insurers are now not liable for problems based on those EQC assessments. Therefore, any further cost arising from this issue will come back to the taxpayer."
Naylor says that the average cost of lifting a home and replacing foundations is approximately $100,000 to $200,000 – and across 30,000 homes, a conservative price estimate would be $4.5 billion.
"If there are no more major earthquakes in Christchurch, then in most cases, it won't be a problem," he said.
"But engineers say that where the land under houses has been shaken, holes may have formed which may not be visible at ground height. As the house settles over time, it would crack.
"Lots of money has been spent on repairing only what we can see, but not much thought has been given to what we can't see."
Naylor has urged Finance Minister Grant Robertson and Greater Christchurch Regeneration Minister Megan Woods to ask advisers to provide them with a "proper analysis" of any issues, make them public, and include them in future budgets.