Canterbury quakes anniversary: protests and unresolved insurance claims | Insurance Business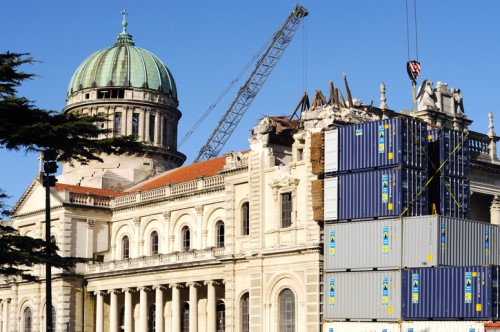 Eight years on from the Canterbury earthquakes, more than 5,000 households still struggle with damaged homes, it has been revealed.
As reported in an article by Stuff, residents hit the streets of Christchurch to protest over the weekend as the anniversary of the quakes nears.
"A lot of people are going through hell, people are suffering," protest organiser Shona Strachan told the publication. "The issues in Christchurch are not sorted and some people are still deep in it.
"It is affecting some people badly – their finances, their health, their family circumstances."
Stuff reports that as of July 31, there were 3,448 Earthquake Commission (EQC) unsettled claims arising from the Canterbury earthquakes, 2,046 unresolved private insurance claims, 520 claims in court and nearly 975 outstanding commercial claims.
In August, the government introduced a special insurance tribunal, designed to sort out the EQC "mess," but the tribunal will not be in business until next year.
The publication talked to some demonstration participants. One of them was Mandy Fraser, who is suing EQC and Tower Insurance for a settlement over her house. She reportedly described the insurance situation for many people in Christchurch as "appalling."