Cash settling quake insurers under the spotlight | Insurance Business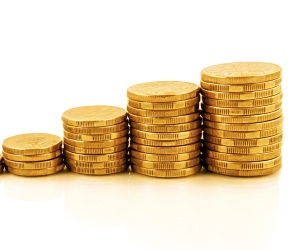 Government-owned
Southern Response
plans to let claimants know in the next four weeks how much extra they will get in payouts following a landmark judgment in the Supreme Court last week.
Advisers were estimating the total amount at about $25 million, CEO Peter Rose was reported as saying yesterday, which would be covered by reinsurers and the Government.
The litigation between Southern Response and Avonside Holdings revolved around the issue of whether Southern Response was required to include a sum for contingencies and an allowance for professional fees in its settlement offer, since the home owner was buying another house, rather than rebuilding their home.
The High Court had held there should be no allowance for contingencies because as it was a 'notional rebuild' the unexpected events which the contingency sum was to provide for would not occur.
The Court of Appeal disagreed, and now the Supreme Court has upheld the Court of Appeal's decision regarding contingencies and also for professional fees.
The costs should be determined by making allowance for risks that might generally be encountered during an actual rebuild, the Court said.
Professional fees were to be estimated in the same manner as contingencies, which would be 'to estimate the actual cost of rebuilding on the site.'
Southern Response issued a statement yesterday saying a full 10% contingency allowance and a full allowance for actual or estimated professional fees would apply to all settlements 'from today.'
"[Southern Reponse's policy] is that for any settlement agreement entered into after the Court of Appeal's decision on 1 October 2014, contingencies and professional fees would be addressed once the result of the appeal was known (to the extent not already provided for).
"Accordingly, Southern Response will work with customers who entered into settlement agreements after 1 October 2014 to identify the appropriate amounts payable in light of the Supreme Court's decision," a spokesperson said.
The number of affected house claims from 1 October 2014 – 24 July 2015 was approximately 400, the spokesperson said, adding: "At this stage, approximately 500 cash settlements for house repairs and rebuilds after July 2015 are also forecasted."
Southern Response pledged to work with customers to calculate how their claim would specifically be affected by the decision.
It also clarified that for settlements entered into prior to the Court of Appeal's decision on 1 October 2014 there would be no change.
"Those claims were settled in good faith on a full and final basis, and will not be reopened."
Meanwhile, the Insurance Council of New Zealand has downplayed the effects the Supreme Court decision will have on its members.
"ICNZ has reviewed the decision and its implications for the industry and we do not see this as a significant development," CEO Tim Grafton told
Insurance Business
.
"Other ICNZ members are including a margin for notional costs in their settlement calculations already."
Christchurch law firm Cavell Leitch said with insurers' increasing preference to seek a cash settlement of insurance claims, their role to give sound advice on the terms of any settlement offered was more crucial than ever.