CentrePort predicts $456 million insurance income for FY2018 | Insurance Business New Zealand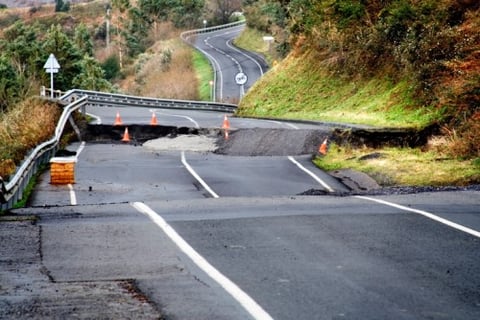 Wellington's CentrePort received $173 million in insurance income, as well as $9 million in additional business interruption insurance income following last November's Kaikoura earthquake, the company's financial results for the year ended June 30, 2017, show.
CentrePort confirmed to Insurance Business it expects its insurance income to rise to $456 million for the 2018 financial year (FY), which will include total material damage claims estimated at $350 million for the port, and $106 million for the port's commercial properties that include Wellington's BNZ building, Statistics House, Custom House and Shed 39. CentrePort said it would report it's 2018 FY insurance income to date in its six-monthly results to December 31, 2017.
In addition, it has increased the provision for write downs in the value of commercial properties (listed above) to $32 million, up from $20.4 million for the six months ending December 31, 2016.
CentrePort chairman Lachie Johnstone said the board was pleased with how the company had recovered from last year's earthquake.
"These results show us investing in the Port's resilience," Johnstone noted. "They also show strong underlying performance."
The company's underlying profit before earthquake-related income, fair value adjustments and tax was $10.8 million, up from $5.4 million for the six months ending December 31, 2016.
The port's revenue for the year was $63.7 million, which is $12.5 million down on the $76.2 million for 2016, however CentrePort said this figure did not include the $9 million in business interruption insurance income it received for the earthquake.
Part of the $173 million in insurance income, $28 million, will be used to fund the temporary works programme to allow a reinstatement of its two ship-to-shore cranes, which are now operational, CentrePort said.
After tax profit from continuing operations was $51.7 million, but CentrePort decided it was necessary to make a provision of $63 million to invest in resilience over the coming years. When combined with a $9 million increase in the value of the port's land, this resulted in the company posting a $2.3 million loss.
CentrePort CEO Derek Nind said CentrePort had decided to account for the impact of the Kaikoura earthquake "sooner rather than later."
"Our financial statements show us facing up to the damage we've sustained, and investing to build our resilience in the future," Nind said.
"We're also seeing the benefits of being well insured, and expect these benefits to continue. We're focused on completing temporary recovery works, and formulating plans for the long-term regeneration of the port."
CentrePort declined to comment on who its insurance providers were.
On Tuesday, CentrePort announced Statistics House would be demolished and it could now seek the necessary permits from the Wellington City Council to proceed with the demolition. The building was significantly damaged during the Kaikoura earthquake, and has been empty since November 14.
Statistics New Zealand staff have been relocated at various offices around the capital. The government-agency confirmed on Tuesday it had leases for at least the next year, and that the Government Property Group (GPG) was looking at accommodation for Wellington-based agencies.
Related stories:
Stats House to be demolished
Kaikoura claims already top over $2 billion