CEO on insurer strategy post major acquisition | Insurance Business New Zealand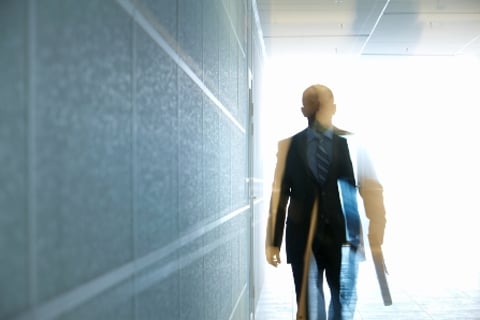 Cigna New Zealand has received regulatory approval for its acquisition of OnePath Life from ANZ, and has recently announced a number of new benefits for staff as a result of the merger.
Cigna CEO Gail Costa spoke to Insurance Business about the insurer's post-merger strategy, its new benefits, and its planned move into the independent adviser channel as a key means of distribution.
"Firstly, we wanted to attract OnePath's people to come and work with us after the merger," Costa stated.
"That aspect is really important to us. The ANZ staff were receiving some great benefits and Cigna itself has some really good and unique terms, so what we did is merge the two terms and benefit packages together, with the rationale being that both groups of employees will ultimately be better off after the merger. The result is that we have a very blended package for our staff, and we don't have two people sitting beside each other and doing the same job on different terms."
"The response has been really positive – we offered 227 people jobs, and 221 accepted."
Cigna's new leave policy includes four weeks paid leave for partners of new parents, accumulated annual leave while on maternity leave, along with 3-4% KiwiSaver contributions for the full 52 weeks of maternity leave.
In terms of strategy for the year ahead, Costa says the newly-merged company will have an increased focus on utilising its independent adviser channel brought in by OnePath.
"We're going to have diversified distribution, which is going to be a key part of our strategy for the coming year," Costa said.
"OnePath has both independent and in-house advisers and we'll have access to those two channels, which is pretty exciting. We've also got a 20 year strategic alliance with ANZ along with Cigna's existing operations, so it'll be all about how we can put that together with the customer in the centre.
"Customers can now buy online, talk to us over the phone, or they can come and speak to us face to face, either through our own people or through an independent adviser. If they're with ANZ bank and they're getting a mortgage, they can have a good discussion about the protection for that. This transaction has really widened our footprint, and it means our customers have all these channels available to them."
The acquisition is set to finalise in the coming weeks, and will make Cigna the third largest life insurer in New Zealand. Moving forward, Costa says the biggest challenges will be around managing the operation with the correct strategy.
"We'll be dealing with multiple cities with a large number of people, and of course we still need to separate from the bank," she explained. "We've got some investments to make, and we've got to choose the right ones."
"We've also had some informal discussions with some of OnePath's independent advisers around some of the things they're looking for, so we'll certainly be looking at developing some strong offerings. We have some great people coming over from OnePath who will be able to help with that."
"If we can utilise all these tools effectively, we can figure out how to help solve New Zealand's underinsurance problem."