CEO talks FINANZ submission on draft code of conduct | Insurance Business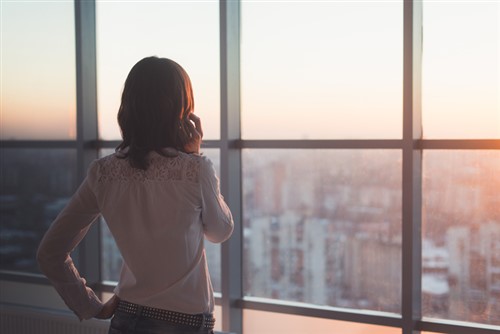 Financial Advice New Zealand (FINANZ) has made its submission on the Draft Code of Professional Conduct for Financial Advice Services, and has urged a particular focus on reworking standards 9, 10 and 11.
FINANZ stated that there should be one minimum qualification for everybody providing regulated financial advice, including both advisers and nominated representatives. It also said that that there should be a minimum of CPD points that need to be accrued each year, along with more concrete definitions around good conduct within the Code.
According to FINANZ CEO Katrina Shanks, the Code will play a key role in setting the tone for the sector going forward, and therefore needs to reflect the customer-centric tone of the FSLAB legislation.
"We'd like to see some more concrete wording which is more precise than simply 'doing the right thing," Shanks told Insurance Business. "The wording is currently quite ambiguous, and it is essentially down to each individual to decide what it means. We'd hope to see wording that is more streamlined and meaningful, as opposed to something that's quite generic and wide."
"One of the other key issues for us is Continued Professional Development (CPD), which does not currently have a minimum requirement," she continued. "An adviser needs to have knowledge, competence and skill, and competency is ensured with ongoing professional development. Not having a minimum for that allows people to get away with doing very little of it, while still claiming the status of being a professional within the industry."
Shanks also drew attention to the different requirements for financial advisers and nominated representatives, saying that there should be one consistent standard across all branches of the industry. FINANZ's submission states that it is impossible for capability to be measured purely by 'outcomes', and concrete processes should be put in place for everyone offering financial advice.
"The code currently states that a financial adviser needs to have a minimum Level 5 qualification, however a nominated representative only needs to have the 'outcome' associated with a qualification," Shanks explained. "The second part of that is around procedures, systems and expertise, which they say need to be equivalent to those of an individual who has achieved the qualifications. The wording is quite circular, and frankly, I don't know where else this kind of methodology occurs.
"Overall, we're hoping that standards 9, 10 and 11 will be given another good look. This is a very powerful submission from a group of associations, and it sends a clear message from the industry around what we'd like to see fixed."