Chch insurance litigation yet to peak | Insurance Business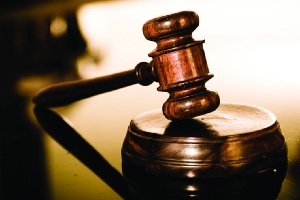 A partner with a leading New Zealand law firm which acts for insureds says he believes the highest point of litigation is yet to come.
Head of litigation at Anthony Harper, Peter Woods, said insurance work was steadily increasing and he believed it would continue for a couple more years.
While the firm's property team had seen a reduction in work, he told
NZ Lawyer
magazine: "The litigation team has seen no such downturn."
The key areas of work for the litigation team were arising out of insurance claims for commercial property, business interruption and residential property.
"We're nearly five years on and there are still a large number of residential and commercial claims out there that haven't been resolved. There is still a lot of work to do," he said in the latest edition of
NZ Lawyer
magazine.
The key trend he had noticed was that the really challenging claims were now starting to surface, and he felt the highest point of litigation was still to come.
"The insurers have worked through the easier claims and now we are dealing with complicated multiple insurance, multiple tenant and common area claims.
"The standard insurance claims for both commercial property and residential property are still growing, and we are getting those hard claims out."
Woods leads the EQC Group Action where the owners of more than 130 properties are investigating a challenge to EQC's interpretation of its statutory standard of repair.
He told
NZ Lawyer
he anticipates this will form the next phase of cases as more dispute the quality of the work that's being done on the earthquake repairs or reinstatement.
"We may also start to see some claims come through against brokers," he said.
Woods also predicted some problems arising for firms who act for both the insurers and the insured.
"I think this could lead to some potential conflicts, which may prove difficult to manage," he said.