Clarity for EQC | Insurance Business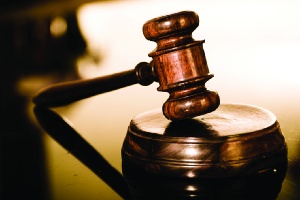 EQC CEO Ian Simpson says this week's High Court declaratory judgement decision is good news for its customers.
The Court endorsed settlement based on Diminution of Value (DOV) and also ruled that Increased Flooding Vulnerability (IFV) is not a form of building damage.
"The judgment is a positive outcome for many EQC customers because it supports EQC's approach to settling complex land claims," Simpson said.
"This decision clears the way for EQC to assess and make payments based on our IFV policy, including DOV where land repair is not feasible or consentable.
"It means we now have answers to some of the more challenging questions for our customers in Christchurch," he added.
Justices Paul Heath, Stephen Kos, and Murray Gilbert said the physical integrity of the Canterbury land hit by a series of earthquakes in 2010 and 2011 was altered so as to make it more vulnerable to flooding, and constituted natural disaster damage to insured residential land,
Scoop
reported.
They also determined that where damage led to subsidence but not change in the state or integrity of a structure, that damage should be considered as damage to the land and not the residential building.
On liquefaction, the judges concluded residential land that's materially more prone to liquefaction damage as a result of the quakes has sustained natural damage. They left other orders relating to increased liquefaction vulnerability to hearings on a later date.
EQC expects to begin settlements as soon as possible in 2015. It says there are around 9000 potential IFV customers in Christchurch with another 4500 potential IFV properties in the red zone.
The Court heard a range of views from EQC, the Insurance Council of New Zealand (ICNZ),
Southern Response
, two Amici Curiae (representing the residents of Christchurch and others), and the Flockton Cluster.
The decisions have until late January 2015 to be appealed against.
A spokesman for ICNZ said they would not be issuing a statement on the declaratory judgment until it had been discussed in detail with its members.