Climate change threatening coastal property buyers | Insurance Business New Zealand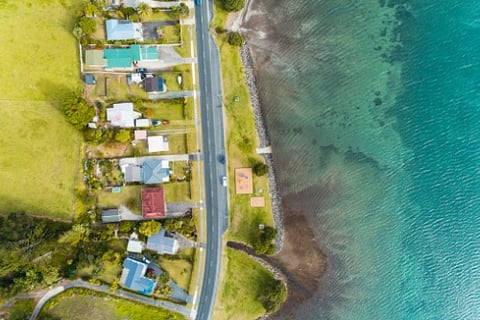 Demand for coastal property in New Zealand continues to rise despite the threat of rising sea levels due to climate change, raising concern from an expert.
Quotable Value (QV) conducted a survey of property consultants and valuers, and found that coastal areas were among the places that were most likely to increase in value in 2021, Stuff reported. However, QV general manager David Nagel cautioned potential buyers and urged them to consider the risks involved before making a purchase.
"Do your due diligence. Don't just adopt that classic Kiwi 'she'll be right' mentality – actually look very carefully at the risks," Nagel said. "One of the biggest being the ability for coastal homeowners to get access to full insurance cover in the future."
He said that given the risks brought about by climate change, it would be unlikely for banks to finance purchase of coastal properties without insurance. But, it's these same risks that are making coastal properties harder to insure – with some experts predicting that they could become uninsurable over the next 20 years.
Even slight increases in sea levels greatly increase the chance of flooding due to a severe weather event, eventually exceeding insurers' risk appetites.
The demand for coastal property is partly driven by the COVID-19 pandemic, with people wanting isolation by moving out of the congested cities. The desire to escape the virus and potential future pandemics may end up leaving people stuck between the devil and the deep blue sea.
"It seems that we have failed to heed the warnings for far too long now and I still don't think that the message is getting through to most people yet," Nagel said. "The sea level will rise and the odds of more extreme weather events are set to rise alongside it."