Coastal hazards could cause "extreme poverty" | Insurance Business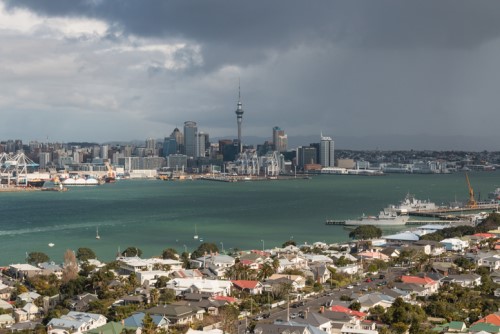 Rising sea levels and more wild weather, likely due to climate change, are causing great waves to inundate beach-front properties with coastal hazards expected to reach a critical point in the decades to come.
In the face of the long-term threat, Kiwis are vulnerable not only to rising insurance costs, or, in some cases, the non-availability of insurance, but also "extreme poverty" as many of them are ill-equipped to deal with coastal hazards.
Parts of the West Coast coal mining town of Granity, for example, are forecasted to become uninhabitable, as the Tasman sea looms close due to the warming weather, a Fairfax Media report said. Granity scored nine out 10 on the national socio-economic deprivation index, with 10 being the most deprived. This meant that its residents are among those least-equipped to deal with coastal hazards, adding to the issues that the government must address.
South Dunedin, with a deprivation score of 10, is another NZ town at risk of flooding due to its proximity to the water table. According to
IAG
figures, the suburb incurred $138 million in damages from a 2015 storm.
Want the latest insurance industry news first? Sign up for our completely free newsletter service now.
Other poor communities facing flood risks were: Tahunanui, with a deprivation score of nine; Edgecumbe in the Bay of Plenty, with a deprivation score of nine; and Cobden and Rapahoe, both on the West Coast, which scored nine and eight respectively, the report said.
To address the issue, Local Government NZ has advocated for a national fund to be used when communities need to shift.
A recent discussion document also identified the likelihood of "domestic climate refugees," which councils would need to manage.
"Since coastal communities will be some of the worst affected by climate change, climate change might exacerbate extreme poverty for those poorer coastal communities, which do not have the financial resources required to relocate," it said.
"These decisions need to be made in a consistent way – and with adaptation required right now, the future implications of 'precedent setting' actions must be understood and taken into account."
A spokesman revealed that the Ministry for the Environment was updating its guidance to councils on coastal hazards; while the minister for climate change issues Paula Bennett has set up a technical group to advise the government on how the nation could build resilience and adapt to the effects of climate change.
Related stories:
LGNZ and ICNZ on the threat to coastal properties
Government told to prepare for compensation for uninsurable homes