Code of Conduct – how can advisers make it work? | Insurance Business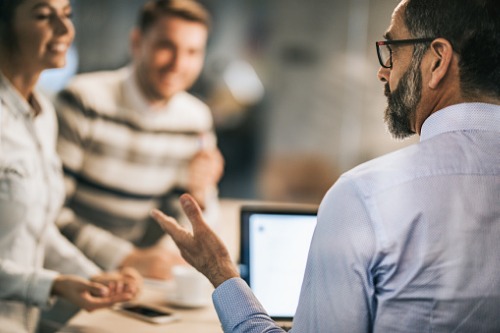 Getting to grips with the new Code of Conduct has been a key part of preparation for the new regime, and Strategi's David Greenslade says that when it comes to meeting its standards, advisers should not be looking at the two different parts of the Code in separation.
Part one talks about ethical behaviour, conduct and client care, while part two focuses on maintaining competence, knowledge and skill. Greenslade said that in order for the standards of part one to be met, advisers need to focus strongly on the requirements of part two - and particularly on maintaining a strong training and CPD programme.
"We've seen a lot of discussion happening in the industry around putting policies, processes and controls in place to meet the Code standards of treating clients fairly, and giving good advice - and that's all fair and reasonable," Greenslade said.
Read more: Auckland adviser breached Code of Conduct, investigation finds
"But it's no use having policies, processes and controls if the people affected by them don't actually understand what they need to do."
"If you knew all the things you needed to know about the legislation, regulation, the Code, your product provider, etc. inside and out, then intrinsically, you're going to deliver good advice," he explained.
"So investing into your competence, knowledge and skill is effectively investing into delivering good advice. You can't have one without the other, so you need to have an equal emphasis and approach to both of those parts of the Code, as they really go hand in hand."
Once the new regime begins on March 15, Greenslade noted that advisers will be given a two-year 'safe harbour' period to get their qualifications in place. However, he reminded advisers that this will only apply to the products they are currently licensed to offer advice on.
"If you are legally entitled to give advice on a particular type of product - mortgages, insurance, etc., then you can transition into the new regime and continue to give that advice as you did before," he said.
Read more: Code of Conduct: fairness is a "two-way street"
"But you still need to meet and understand the legislation and that Code. All it means is that you can continue providing that advice after March 15 without having to prove you have a Level 5 - but if you want to move into another area of advice, you will have to do the relevant strand of the New Zealand Certificate in Financial Services."
"In short, this transition period only applies to those of us who are already practicing," he added. "So if you're planning to offer advice on additional products, you need to start upskilling now."