Comparison sites are inevitable in NZ: aggregator | Insurance Business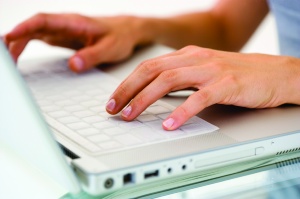 An insurer's presence on a comparison site shows a commitment to transparency, according to the associate director of travel insurance aggregator, comparetravelinsurance.co.nz.
Natalie Ball says aggregators also allow insurers to obtain new customers without putting marketing dollars at risk.
"By not being present on aggregator sites, Kiwi insurers are missing out on the opportunity to be fairly presented to someone actively looking to purchase travel insurance," she said.
"A brand's willingness to be compared side by side builds trust in the customer and demonstrates that they are not fearful of transparency."
Ball said while the aggregator growth trend seen in European markets and in Australia had yet to achieve similar success in New Zealand, challenger travel insurance brands entering the New Zealand market will open up this space and provide growth opportunities for comparisons.
So far, the major insurers have been reluctant to be included on non-life comparison sites such as
iCompare
saying it would lead to comparisons being made solely on price leaving many underinsured.
But Ball believes otherwise.
"Comparison websites are inevitable in New Zealand," she says. "In the last few months we've seen an increase in Kiwis researching their travel insurance by using websites like ours.
"Consumers are generally savvier to comparing these days. Consumers like to be informed and do their own research before they buy. They compare flights, credit cards and energy bills, why not the same for insurance?
"Researching multiple insurance policies is time consuming and a comparison like ours can provide many quotes with the same time invested as enquiring directly with one provider. That's the service we provide – for free."
Ball said she was still looking forward to the big insurers participating in her site to add to the seven travel insurance brands already featured.
These include 1Cover, American Express, Columbus Direct, Compass, DownUnder, STA Travel and Webjet, whose products are underwritten by
Allianz
, ACE and Lloyd's of London.