Concerns over competition diminishing with buyout | Insurance Business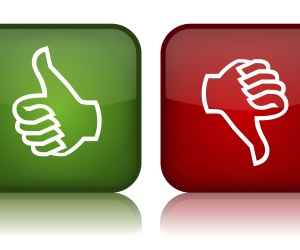 While
IAG
is celebrating the AU$236 million worth of new share applications in its
SSP
last week bringing it a big step closer to funding the acquisition of the Wesfarmers underwriting business in New Zealand and Australia, concerns are being raised at the effects the buyout will have on the industry here.
Chairman of Brokernet NZ Ltd, Nigel Wallace, told
Insurance Business
this morning there were real worries about reduction in competition, particularly for brokers.
"There will always be a concern about the reduction of competition in the broker market and the increasing dominance of one insurer within the broker's portfolio," he said.
"As a consequence, it is inevitable that new markets will develop and brokers will continue to closely monitor how their portfolio is distributed."
The Commerce Commission is still weighing up whether to allow the Australian insurer to buy
Lumley
General Insurance, currently the country's third biggest insurance company, with a decision expected on 28
th
March 2014.
The deal also requires approval from the Reserve Bank, Commerce Commission and Overseas Investment Office.
In New Zealand IAG already owns
NZI
,
AMI
and State Insurance.
In December it announced a A$1.845 billion deal to buy the underwriting businesses of Australia's Wesfarmers, which includes Lumley General Insurance in New Zealand.
The deal would increase IAG's share of the overall insurance market to about 50.5% from 41.5%, lift its share of the home and contents and vehicle insurance market to 66% from 60%, and give it 40% of New Zealand's intermediated insurance market.
Gary Young
, chief executive on the Insurance Brokers Association of New Zealand (
IBANZ
), agreed there were certainly misgivings among brokers that a major player would be lost.
"The market's not that big in New Zealand," he told FairFax Media. "There's not that many players, especially players like those two that cover the most common lines."
The other concern, he said, was whether the market would lose the capacity to cover all the risks New Zealand has.
IAG maintain that the Lumley acquisition wouldn't result in a substantial lessening of competition. In its application to the Commission it stated it would be constrained by existing competitors including
Vero
, Tower,
QBE
, FMG, Allianz, Zurich,
AIG
and Medical Assurance Society.
The Commerce Commission approved IAG's takeover of AMI on 1 March, 2012, two and a half months after the planned deal was announced on 16 December, 2011.
IAG
's MD and CEO Mike Wilkins, said he was pleased that so many Australian and New Zealand resident shareholders participated in the SPP. "Although applications for the SPP exceeded our initial target of $200m, we accepted the oversubscriptions we received to ensure that we met all the demand from eligible retail shareholders," he said.
IAG
will issue approximately 43 million new shares at $5.47 per share and these shares will commence trading tomorrow (4 February 2014). Holding statements will be mailed to participating shareholders from Thursday, 6 February, 2014.