Connected cars 'hackable asset' according to insurer | Insurance Business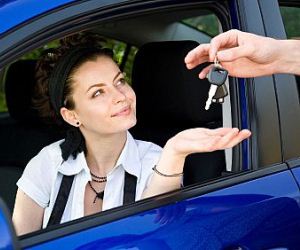 Zurich has warned that highly-connected, 'smart' cars could be seen as a "hackable asset" and that they could prove to be more risk than reward.
All modern cars feature some form of on-board computer and some integrate Wi-Fi technology into their systems which could be exploited.
The insurer, in its
'Smart cars and connected vehicles: privacy, security and safety considerations'
report, noted that an increase in car-based and wearable technology could lead to distractions which increase the likelihood of crashes alongside privacy and hacking concerns,
"Computer technology and the internet are contributing to a safer and more enjoyable driving experience, but there are trade-offs," the report noted.
"Electrical control units can improve vehicle performance and enhance diagnostic capabilities, but they have proved vulnerable to hackers. Cars that enhance safety by electronically interacting with other vehicles and the driving environment generate privacy concerns."
The report comes following a telematics hack in the United States where insurer Progressive had 2 million customers vulnerable. On the Australian front,
QBE
, who use similar technology to Progressive,
stressed the safety of their Insurance Box
.
The report noted that information generated by cars seems to fall in a black hole of regulation as other connected devices are much more regulated and warned: "When there is valuable information to be had, someone will devise a way to get to it."
"Consumer privacy is regulated to varying degrees when it comes to banking transactions, medical records, and phone and Internet use. Data generated by cars, for the most part, is not. As a result, consumers have little control over who can see their data and how it can be used.
"Information produced by a vehicle and transmitted over the Internet can be intercepted. Ultimately, it ends up on servers, making it a potential target for law enforcement officials, trial lawyers and hackers. That information also may be sold or otherwise used for purposes never contemplated by the automobile owner.
"Cars that digitally communicate with one another and with infrastructure, such as bridges or freeway on-ramps, to avoid accidents hold tremendous potential for improving highway safety, but they raise red flags with privacy watchdogs."