Consumer body's fairness call to insurance sector | Insurance Business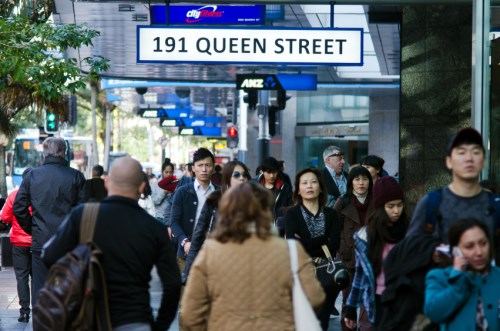 The insurance sector needs to be made fairer to consumers.
That's the call that Consumer NZ CEO Sue Chetwin is making following the recent release of the lobby group's latest insurance satisfaction survey.
Topping the survey for house, contents and car insurance providers were mutuals MAS and FMG, while
AA Insurance
had the most satisfied out of all the other companies listed.
Customers of
AMI
, State and Tower, however, were less likely than the average to be very satisfied with their insurer, as were customers who bought house, contents and car insurance policies from the big four banks, ANZ, ASB, BNZ and Westpac.
Consumer NZ said that was an 'underwhelming result' for
IAG
, which is the company behind AMI, State, ASB, BNZ and Westpac.
Chetwin outlined what she thought were 'quick fixes' the industry could make to improve things for customers, in an opinion piece published by
Fairfax Media
.
The five fixes were:
Make cover clearer – as well as highlighting the most marketable benefits of their policies, she suggested companies make it easier for consumers to compare what's on offer. "Insurers should be required to provide a simple one-page summary of core policy cover," she said.
Improve price transparency – Chetwin said their survey showed consumers want to know the amount their premium has increased by at each renewal. "If this information is provided, research shows consumers are more likely to haggle with their insurer or switch companies to get a better deal," she said.
Publish complaints – Chetwin also said that since it is law for insurers to belong to one of four dispute resolution schemes, the schemes should also be required to publish data on which insurers get the most complaints. "Making this information public would provide a much-needed incentive for insurers to up their game," she said.
Fix unfair terms – Chetwin repeated earlier calls she'd made regarding consumer contracts. She said the industry shouldn't be allowed to be subject to different rules when it came to the ban on unfair terms that applied to all other consumer contracts. "Why should insurers be subject to different rules? We don't think they should."
Deal with disclosure – NZ insurers should be brought in line with other countries which have legislated to protect consumers in cases of accidental or innocent non-disclosure, Chetwin said. "Kiwi consumers deserve the same protection."
One positive for the fire and general sector around the cost of insurance which could be taken from the survey was that it fared better than health and life insurers.
"Health and life insurers did especially poorly," Chetwin said. "Only 33% of those with health insurance and 29% with life insurance felt their cover was good value for money."
The Insurance Council of New Zealand (ICNZ), which represents companies from the fire and general sector, was prompted to comment on each of Chetwin's five fixes.
Legal counsel Nick Mereu provided the following responses:
On the subject of making cover clearer, Mereu said: "We totally support effective disclosure of the policy terms to the consumer but what we'd add is insurers have done really well to plain English their wording in recent years and now have it as a requirement in our Fair Insurance Code.
"We absolutely support consumer understanding of insurance and are doing that through promoting financial capability and investing in that area.
"There's also a Fair Insurance Code requirement to get plain English policy wording to consumers, so we've codified it.
"We say that the one-pager that Sue recommends, we don't think it's effective disclosure. The industry and government and regulators in Australia have tried it and it's just simply not effective to try and condense all of that policy wording, all of which is important, into a 1-page document."
Mereu said insureds were always able to ask their insurer the question of how much they paid the previous year on the subject of improving price transparency.
He also took issue with the idea of publishing complaints data.
"Complaint data about particular insurers isn't meaningful in isolation isn't meaningful because it doesn't take market share into account. It also doesn't describe what happens to those complaints, ie how many were upheld or investigated by the Ombudsman."
He added: "ICNZ is going to be publishing aggregated complaints data across the industry as of next year as this is part of the Fair Insurance Code push. So we won't name the insurers, however insurers may come out publicly and release their own data to match up against the industry's.
"One would expect that for those insurers who want to market themselves as performing well in the complaints area, they would be publishing their own data."
Mereu said it was 'disappointing' that Chetwin 'continued to plug the unfair terms angle'.
"We wrote to her in 2015 to explain why insurance contracts have that limited carve out in the Fair Trading Act.
"Insurers do still have to comply with the unfair contract terms law. The FT Act exclusions only relate to a few particular terms that are specific to insurance contracts, so comparisons with electricity and broadband contracts are wrong.
"Insurers still have to comply with the unfair contract terms law for other general contractual terms found in insurance contracts."
He said the Fair Insurance Code also said insurers have to respond reasonably to incidents of non-disclosure, referring to her final point.
"So it's not just the law that insurers have to comply with, it's industry codes as well.And we don't think it's as big a problem as Consumer NZ is making it out to be. Complaints numbers on the grounds of non- disclosure are low, so it's not the kind of thing we think needs to be remedied by legislation."
In conclusion, he said: "We exist to clarify insurance matters with all stakeholders, the media and the public at a general level.
"We're happy to continue working with organisations like Consumer NZ to promote better understanding of insurance. Indeed, we invited Sue to be a speaker at our consumer-themed conference last year, which all helps to continue the discussion. But certainly these kinds of errors in our view don't help."
To see the full results of the survey, click
here
.
Related stories:
Insurance industry listed on Consumer NZ list of shame
Consumer group to be comparison site moderator?