Controversial FENZ's trajectory assured | Insurance Business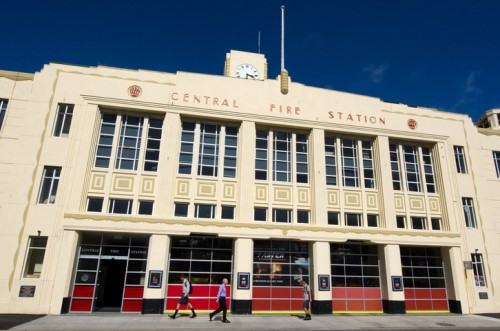 The Fire and Emergency New Zealand Act's hefty impact on insurers, intermediaries, and purchasers of property and vehicle insurance in New Zealand is assured for the moment despite it being bombarded with criticism from every corner while Minister of Internal Affairs Peter Dunne vigorously defends it.
Insurance Business
spoke to Auckland barrister Veronica Cress, who said there are four key changes insurance professionals should take into account.
Firstly, parts one and two of the act make structural and operational changes to the existing fire services, with the key change being the creation of a single fire service organisation for all rural, urban, paid and volunteer firefighters.
"FENZ is provided with a significantly wider range of functions, duties and powers," Cress said. "The expanded functions of FENZ include assisting with road accidents, natural disasters, and medical emergencies."
She added that the fire services were consulted widely on these changes, which are likely to be the least controversial aspects of the act.
Secondly, the act makes major changes to how fire services are funded.
Cress said that under the previous legislation fire services were partly funded by a levy on fire insurance but that this was combined with funding from a variety of other sources.
"Under the new act, the levy on insurance policies becomes the principal source of funds and a wider range of insurance policies are captured. In particular, the levy on fire insurance policies is extended to include all insurance policies for material damage to physical property, and the levy on motor vehicle insurance policies is extended to include third party insurance policies," she said.
Thirdly, the act contains new levy avoidance provisions and shortfall penalties that expose all insurers and insurance intermediaries involved in administering the levy system to liability risks.
"Shortfall penalties of between 20% and 100% are payable on levy shortfalls caused by a wide range of conduct from failing to take reasonable care through to being involved in a 'levy avoidance arrangement'," Cress said.
She emphasised that part three of the act imposes joint and several liabilities for shortfall penalties on the insurer, policyholder, and every insurance intermediary who arranged the contract of insurance.
Insurance Business
will follow up in the next few days on FENZ's fourth key change, how people can avoid joint and several liabilities as well as what industry insiders have to say on its impact.
Related stories:
FENZ critics told they're "missing the point"
Fire insurance plans "make no sense"