Custody battles should include insurance too | Insurance Business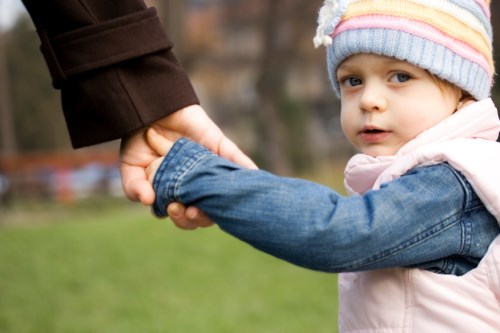 The issue of children – and their sometimes very expensive belongings - splitting their time between different households due to a marital break-up has been flagged by one insurer.
Having dealt with a number of ambiguous claims of late, underwriters at
Vero
identified a few common reasons for gaps in cover.
Richard Godman, manager for technical underwriting for personal insurance at Vero, said even people who worked within the industry could easily overlook insurance matters at what could be a very stressful time.
"Often it won't be top of mind because they've got more important things to think about, such as their kids, and the split, and what's happening in their life, so insurance is probably the last thing they think about," he told
Insurance Business
.
"With one case we looked at there was initially some ambiguity over where the contents were located which caused a delay in the claim being paid out.
"That's what made us think it would be good to do some education around the subject as there are a lot of people affected by it."
Godman said there had been no policy wording enhancements made as yet although it had been earmarked for a review for possible amendments.
"We haven't priced for it or anything like that yet because we don't see the exposure increased.
"What we've done is taken the customer-focused approach that if there's something that our policy covers and it's related to the insured party, which is the person that took the policy out, and/or their children that spends time with that particular adult, then we will look to make sure there's no gap in cover for that child's contents."
Godman said the issues to iron out to avoid gaps in coverage occurring were:
Check the sum insured value of the contents policy included the children's belongings, which often get more expensive as they got older – think computers, mobile phones and bikes!
For the really big ticket items such as jewellery, musical instruments or sporting equipment, which can often run into thousands of dollars in value, check to see if they exceed the policy limit and if so, specify it separately.
Ensure the policy covers items if they're not in the usual home, or are in transit. Some cheaper policies will only cover contents while they are in the policyholder's home.
So, for example, if a child was visiting his dad's at the weekend as part of a regular arrangement and lost his laptop but the mum only had an at home only policy then the item could be claimed under the dad's policy.
Godman said: "There will be gaps from time to time, say if there's an item that hasn't been specified or if someone lets their policy lapse.
"If it's black and white and we can't help in that situation then we will not pay that particular claim."
Godman said brokers had an advantage in helping clients with such issues, as their personal knowledge of a family's situation could help point them in the right direction to get things sorted.
"The majority of brokers will have a very good long-term relationship with their customers so they should know," he said.
"And if they don't, renewal time is a good time for the broker and customer to impart that kind of information. They can ask a few questions about how often the children are going to be there, at either location, what type of contents are going to be brought to and from, any specified items and things like that.
"It's a good opportunity to give advice on covering any of those gaps and generally raise their awareness on insurance as well," he said.
Related stories:
Quirky contents claims highlighted to encourage customers
Insurance companies get in on the app