Customer focus critical for industry: KPMG | Insurance Business New Zealand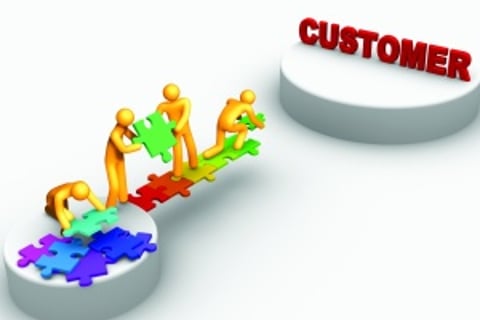 Established insurance companies are facing a repeated onslaught of new competitors and product offerings which threaten their success if they do not innovate and sharpen their customer focus, according to KPMG's
General Insurance Update 2015
.
The report, released this week, said the period following the Canterbury earthquakes and the considerable insurance sector overhaul had seen great innovation and disruption which had brought about new levels of competition in the Kiwi insurance market.
KPMG financial services partner Jamie Munro said while customers depend on their insurers, "they are also demanding cheaper premiums and more personalised products".
Research by KPMG International earlier this year, which surveyed 280 insurance executives from 20 countries, showed industry leaders were acutely aware of the need to innovate, with 83% of respondents agreeing that the future success of their business was tied to their ability to innovate.
Almost half (48%) said their own business models were already being disrupted by more nimble competitors, and they expected further disruption over the next five years.
Munro said this experience was backed up by what was happening in New Zealand, where retailers and new entrants such as
Youi
were providing alternatives to customers.
"It is too soon to properly assess the impact of this disruption, but in its first year, Youi has written just $19 million in premium revenue, by positioning itself as being more customer-centric," Munro said.
He also pointed to several iconic Kiwi retailers who had also joined the market by partnering with established insurers, such as
Countdown's products underwritten by Cigna
, and The Warehouse which
launched its Warehouse Money last week
with five insurance products underwritten by
Vero
and
nib
.
According to KPMG head of insurance,
Kay Baldock
, insurers such as
AA Insurance
,
AMI
and State had enhanced their digital offerings, providing quotes and accepting initial claims notifications online, which allowed customers access anywhere, anytime.
Munro said: "This is all about providing more choice and tailored products to everyday customers."
Many established Kiwi insurers were also investing in technology, and using data and analytics to help drive greater innovation and growth, improve product offerings and service capability.
The report highlighted 10 key catalysts of innovation that any organisation could use to remain competitive, which included applying agile and dedicated leadership and cultivating high-performing human talent.
On a positive note, Munro said: "Disruption is not the sole domain of small companies or start-ups. It can come from within any organisation, as long as they're prepared to take bold steps forward."