Customers, communication and insurance companies | Insurance Business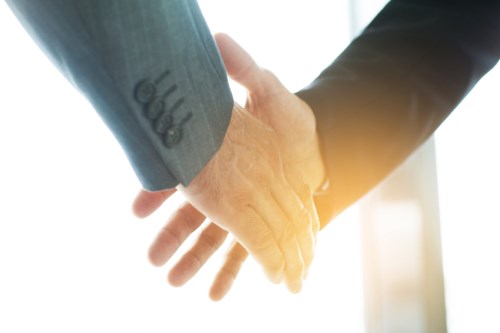 Matt Giles, digital marketing specialist at AA Insurance, and ANZIIF/ICNZ scholarship winner explains why these three things need better synergies.
Why did you get into insurance?
Five years ago I worked in a small, three person business, and then took a job offer with a different company with 300 employees. At this larger business I made a promise to myself that I would never work in medium to large business again, or one that was located in the CBD. When the recruiter called and mentioned AA Insurance, which has 600+ employees and is as central as you can get, I researched the company, the industry, and then jumped at the opportunity. The company's genuine values matched my own, and since I've always been passionate about how technology changes industries I figured now's a good time to join an industry that has so far avoided being shaken up by innovation.
How would you change the industry?
I think the industry as a whole needs to work on simplifying sales channels to make them more customer-centric. Many young insurance companies overseas are leading the way with this at the moment;
Oscar
,
Cuvva
, and
Trov
to name a few. Anything we can do to make buying and understanding our products easier should be given attention.
What's the most important thing insurers can do to improve their relationship with their customers?
I think communication is key. The most annoying thing for customers, in fact anyone, is being kept in the dark about what's happening. Previously I have worked at a mechanics and if a customer ever called us to find out what was happening to their car, or if their car was ready, we considered it a failure on our behalf. Keeping the customer informed about what's happening does wonders to strengthen relationships and build loyalty
.
As insurance companies deal with people's most valued assets at stressful times, that little bit of extra communication can go a long way to providing peace of mind.
What's the best advice you've ever been given?
Best advice I've been given is to choose carefully who you take advice from. Before reading any guide or taking any advice it's good to think for a moment if they are qualified to give that advice. Have they 'been there, done that' and succeeded, or are they giving the advice based on a news article they saw on their friend's Facebook feed? The number of people online trying to get rich by selling self-help manuals on how to get rich is a prime example of the type of advice to avoid!
If you were Prime Minister for one day, what would you do?
Increase deterrents on petty and small crime.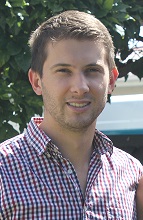 What has been the highlight of your career?
In the insurance industry, it would be winning the ANZIIF/ICNZ Scholarship in 2015. It was great that my thoughts and ideas on technology and innovation resonated with the judging panel. I tried to ask some tough questions and be blunt about how prepared the local industry is for change. To have a selection of the top people in the industry in New Zealand and Australia read and recognise my essay was great.
Outside the insurance industry, it would be working on a small online business for two years. It's a buzz to be able to implement ideas so quickly and watch them either succeed or fail. Watching the good ideas snowball and generate more revenue for the business, when it was literally just three of us in a room, was probably more rewarding than the monthly pay cheques.
What's your favoured style of coffee?
Mochaccino from Depot, on Federal Street. Or from Wild Bean.
Union, league, soccer or other?
Any motorsport. I don't follow any particular racing closely, but will happily watch any event, even if it is 'just cars going around in a circle' in the case of NASCAR.
If you could invite three people to dinner, dead or alive, and excluding family and friends, who would they be and why?
Karl Pilkington – his humour is the best, and he would have some great stories from his various TV shows and the DVDs he's released.
Elon Musk – the guy dreams big and follows through. He was at the forefront of online payments, and is now leading the way in electric vehicles, private-company space exploration contracts, and artificial intelligence. After receiving $165 million from selling PayPal he could have retired, but instead dived head first into three of the most complex and fast growing industries he could find. He'd bring some great discussion to the table.
Donald Trump – not because I agree with his policies, but to cause a bit of controversial debate at the table. It would be interesting to hear him discuss the world's issues with Karl and Elon.
Complete this sentence: If I wasn't in insurance, I would be…
Part of a small tech start-up again. As mentioned earlier I've been in businesses before where having an idea at breakfast, implementing it by lunch, and having it coded and generating revenue by the end of the day is all anyone is focused on. It's the most motivating and rewarding way to work when knowing every task you do, and line of code that's written, is developing the product and growing the business in some way.
Related stories:
NZ scholarship winner points to two high risk digital trends
Digital disruption? What digital disruption?