Deal or no deal? Aviva MD looks at the impact of Brexit | Insurance Business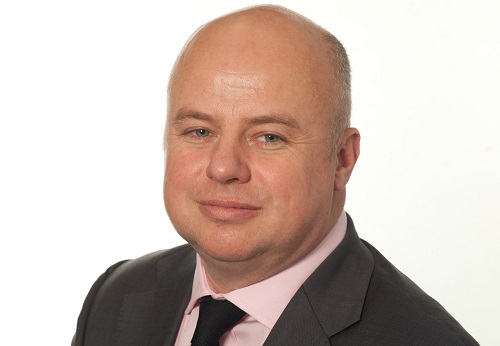 Brexit a big deal? Not at all according to Phil Bayles, Aviva's managing director, who said that, regardless of the outcome, brokers will be in a good position once a decision is made - deal or no deal.
"When the vote happened the first time everyone was told there was going to be a massive recession and actually the economy has kept on doing pretty well, employment has kept on doing pretty well," Bayles said. "It would seem to me that uncertainty is probably the biggest enemy."
Bayles comments follow the release of Aviva's Broker Barometer survey, in which, despite the economic and political uncertainty, many brokers seemed to have a sunnier outlook on the situation than politicians and the mainstream media.
More than two-thirds of brokers, 69% in total, surveyed said that the current economic climate was having no impact, positive or negative, on their business. However, only 7% felt that the climate was having a positive impact on their business, so there is some concern about the economy.
Despite this, the survey also showed that 48% of brokers were looking to expand their business in 2019, and 93% were planning to recruit externally.
"It's interesting because if you look at the survey results brokers are obviously concerned about Brexit, which I think you'd be very surprised if they weren't given the amount of debate in the media at the moment and the economic indicators," Bayles explained.
"But they seem to me to be cautiously optimistic about the future, they see the short-term choppiness in the economic outlook but at the same point they're quite optimistic about their own business prospects.
"The fact that the majority of them are looking to expand either via recruitment or internal training or people and development, those are things you only do when you're doing well. So that's a really positive thing, I think it shows intrinsic confidence in what they're doing and their businesses."
The other positive piece of information that came out of the survey was that only 6% of brokers are now planning on leaving the industry, compared to 9% who were planning on leaving in 2018. This, according to Bayles, is because of people looking long term.
"The other thing that is linked to [Brexit] is that there seems to be fewer people planning to leave the industry than was predicted," he said. "I wonder if the increase in people who have succession
plans have asked themselves well 'where do we go from here, what do we want to do, what do we want to achieve,' and actually people have come out of those considerations feeling a bit more optimistic about the future and wanting to stay in the industry longer than they had anticipated."
While many brokers may still be concerned about the uncertainty and be feeling pressure from their clients who are also concerned, Bayles explained that this could really be a good time for brokers to prove their worth.
"One thing I would say to brokers, is that in a sense they can earn their spurs in this situation. It is easy to offer advice when everything is rosy," he said. "When things are difficult and things are a bit more uncertain for your clients, your ability to support them and manage the risks in their business better is a real opportunity for you to build trust with those clients and add value for them."
Finally, the MD believes that, despite what others may think, is that once there is a Brexit deal there may be a boost for the economy rather than a recession. This is slightly controversial, but he backs up his line of thinking with some reasoning.
"What I think will happen if there is some form of deal, or when it calms down, is that it could be a quite decent boost for the economy on the back of pent up demand," Bayles explains. "Because the actual foundations of the economy are pretty strong, but any business would struggle in the face of the uncertainty and noise that we face at the moment.
"And it's not just brokers, it's their clients that maybe aren't investing. So hopefully we'll get past this and we'll get back to a decent trajectory again. What is interesting is that the brokers are looking past it and planning to invest anyway, according to the survey."