Deloitte Fast 50 sought | Insurance Business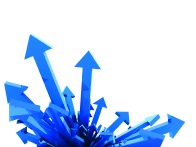 The Deloitte Fast 50, the index that ranks New Zealand's fastest growing companies, is open for entries from today until 31 July.
The index is aimed at trailblazing Kiwi business leaders whose companies are in the fast lane for growth.
Deloitte private partner Bill Hale said the rewards for making it onto the index were immeasurable.
"Fast 50 companies receive considerable local and national media coverage, profile within the business community, including potential investors, and a huge boost to company morale," Hale said.
The 2015 Deloitte Fast 50 is to be revealed at the third Deloitte Festival of Fast Growth where all ranked companies attend a one day inspirational event at Auckland's Villa Maria winery that concludes with a gala awards ceremony.
"The festival has become an annual highlight for successful like-minded businesses to connect and learn from each other's experiences: it's really brilliant to be part of," Hale said.
The online entry process only takes 10 to 15 minutes, he said, adding: "You've got to be in it to win it. The index only ranks businesses that choose to participate."
For more information including entry criteria visit
www.fast50.co.nz