Delta Insurance reveals surge in IP litigation targeting Kiwi businesses | Insurance Business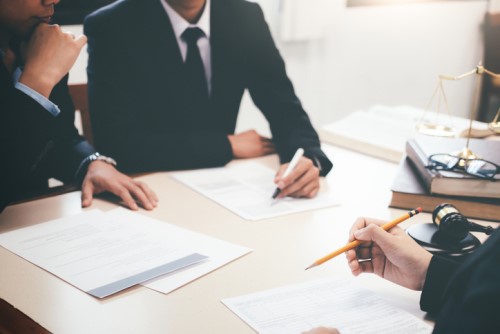 Intellectual property (IP) registrations are rocketing globally as part of a major surge in the growth of intangible assets, which now comprise almost 90% of the asset value of businesses, a review of IP risk management has revealed.
According to Delta Insurance, in its Protecting Your Competitive Advantage review, patents, copyrights, registered designs and trademarks make up a sizeable portion of that asset value.
In 2016, patent filing worldwide increased by 8.3% year-on-year and 9.7 million trademarks were filed (up 13.5%). Over the same period, China applied for 3.7 million trademarks and 1.3 million patents; while the US filed 545,000 and 605,000 respectively. The study also pointed to a brisk trade in IP litigation, wherein 31,000 patent infringements went to court in the US between 2012 and 2017, while Chinese courts handled 213,000 IP-related cases in 2017 alone – twice the figure of 2013.
"The global scale is astonishing," Delta senior underwriter and review author Avani Vyas said.
In New Zealand, companies invested around $1.6 billion in R&D and registered around 7,000 trademarks and 300 patents in 2016.
"We have this incredible record of innovation in New Zealand," Vyas noted. "But our innovative businesses haven't always been meticulous in shoring up their IP and even when they have, they often aren't prepared for the significant costs which can arise from IP challenges."
The review also mentioned several cases of Kiwi businesses, which had to face crippling consequences from IP violations, predatory IP attacks or other challenges. One of these was Fisher & Paykel Healthcare, which incurred almost $15.6 million in legal expenses to enforce its IP against a competitor.
The situation in the domestic market is also changing as Kiwi companies are increasingly facing global competitors who are proactive and have resources to protect their IP, Vyas added.
A recent case in point involved Coca-Cola which threatened a Wellington café with legal action if it didn't change its name – 'Innocent Café' – which clashed with a UK juice brand trademark it owned," it was highlighted in a Delta release. "A similar fracas also arose over My Food Bag's use of the phrase 'hello fresh' in its marketing – which was challenged by global food company HelloFresh."