Details of IAG's new structure revealed | Insurance Business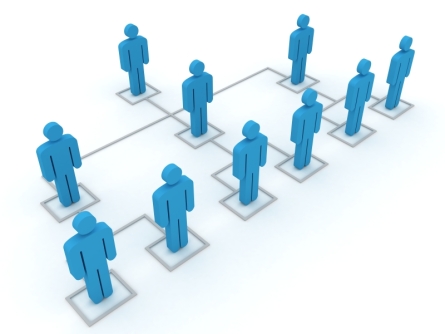 IAG
's managing director and CEO Peter Harmer announced a new organisational structure and leadership team yesterday, which has become effective today.
Harmer said the new structure, which has triggered a
new executive role for Jacki Johnson from her role as NZ CEO and the appointment of Craig Olsen to replace her
, will support the Group's desire to become a customer-led and data-driven organisation that can adapt quickly to the rapidly changing environment in which businesses now operate.
"Our new structure reflects our focus on future profitability by redefining our core businesses around our customers and establishing three functions to provide the insights, products and services our customer-facing divisions need to deliver a world-leading customer experience," Harmer said.
In its Australian market, IAG will have two customer-facing divisions responsible for sales, service, and brand and marketing execution.
The
Australian Consumer Division
, headed up by former chief customer officer Anthony Justice, will focus on individuals and families, and the
Australian Business Division
will focus on businesses of all sizes, and will be led by previous acting CEO commercial insurance, Ben Bessell.
Three divisions focused on the customer experience, technology and operations will support the customer-facing divisions:
Customer Labs
will be responsible for the customer experience strategy and driving product innovation through data and insights, brand architecture across the Group, and new business incubations and venturing. Former chief analytics officer, Julie Batch, will head it up as chief customer officer.
Digital Labs
will continue the work of IAG Labs, providing digital and design innovation while identifying and harnessing disruptive technology. It will also be accountable for building digital apps and eco-systems, and simplifying existing core platforms. Claire Rawlins, previously chief information officer, has been appointed group executive, digital & technology to lead this division.
Operations
will be responsible for claims and operational functions such as procurement and supply chain management. It will assume much of the work formerly carried out by Enterprise Operations. Andy Cornish will act as chief operating officer until Mark Milliner joins IAG in mid-2016.
Several people will remain in their existing positions, including Chris Bertuch, as group general counsel and company secretary; Nick Hawkins as CFO but with additional responsibility for the International Division and the 'challenger' consumer segment, which includes SGIO, SGIC and Coles Insurance; Clayton Whipp will remain group risk officer and Duncan Brain remains CEO Asia.
David Harrington has been appointed to the new role of group executive, office of the CEO, responsible for the group-wide strategy and corporate development. Harrington was previously group general manager, group strategy reporting to the strategy officer.
As revealed yesterday, IAG's Asia and New Zealand businesses will move into a new International Division.
While most of the structural changes come into play today, Jacki Johnson's new role as group executive, people, performance & reputation, comes into effect on 1 January 2016.
Johnson will be responsible for people and culture, corporate affairs, shared value and the IAG Foundation.
Harmer said Johnson's leadership skills were 'exceptional', pointing to her recent recognition in the Deloitte Top 200 Awards where she was named as a finalist in the executive of the year category.
"The reasons she'll be missed in New Zealand are why she has so much to offer within the new group leadership structure," Harmer said.
Johnson said she was excited about her new role: "If IAG is to maintain a sustainable competitive advantage in the markets it operates in, we need to have high-performing and engaged people and a strong reputation with all our stakeholders including our people, government and communities. I'm excited to be taking on this responsibility."
She said she felt privileged to have worked with such a great team of people in New Zealand but was confident she was leaving it in very capable hands.
Craig Olsen, who was responsible for the integration of the
AMI
brand into IAG following its 2012 acquisition, has been noted for his strong intermediary and stakeholder relationship experience from various roles in IAG's workers compensation business in Australia, where he worked in the CGU brand.
In 2007 he was named AFR Boss Magazine 'Young Executive of the Year'.
He will take over from Johnson on 1 January 2016 subject to approval from the Reserve Bank.
Olsen said the opportunity to head up IAG's operations in New Zealand was exciting.
"Almost half of New Zealand's families and businesses rely on our brands and channels for their insurance needs.
"This is a wonderful responsibility for us to have and living up to this responsibility by meeting and exceeding our customer needs will be our key focus," he said.