Digital acquisitions expected to boost online profile | Insurance Business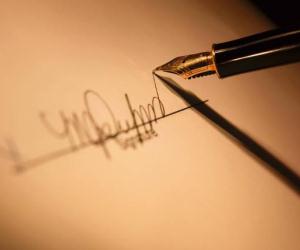 Over half of global insurance executives expect industry peers to acquire digital start-up insurance companies in a bid to strengthen their online profiles according to research collected by Accenture.
Fifty-nine per cent of those surveyed expect the acquisitions to take place over the next three years and cite telematics companies, insurance price comparison websites and analytics firms as the most likely acquisition targets.
Surveying 141 insurers in 21 countries, 43 per cent of those asked admitted that their companies have already acquired start-ups or are planning to do so in the near future to better capture increased digital opportunities.
Three-quarters of those surveyed believe that digital will transform the insurance industry within the next five years as P & C insurers expect their company's digital presence to increase premium income by five per cent over the coming three years.
John Cusano, senior managing director of Accenture's global insurance practice, said of the findings: "Insurers realise that digital technology will transform the way they operate, and we believe that the industry is entering an unprecedented period of change, which will lead to totally new products, services and business models."
In a more worrying trend, the survey revealed that 21% of insurers do not have a digital strategy in place and 32% have implemented a digital strategy that is limited to sales and distribution channels.
Jean-Francois Gasc, a managing director for insurance within Accenture Strategy, highlighted the importance of a comprehensive digital strategy and a mind-set shift that could be key to the future of the insurance industry.
"It's critical that insurers should not fall into the trap of simply digitizing existing channels by creating upgraded, digital, or mobile-friendly versions of existing products and services.
"To unlock the full benefits of digital technologies, a change in mindset is required. Digital has already reshaped certain industries by shifting the power from businesses to consumers, placing consumers in the driver's seat.
"This paradigm shift requires insurers to continually think from the customer's perspective – that is, outside-in rather than from the company outward. Insurers need to fundamentally change their business models to become digital businesses that are truly customer-centric and that provide consumers with solutions rather than just products."