Digital disruption? What digital disruption? | Insurance Business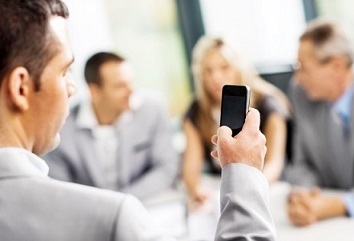 In a case of 'Don't believe the hype'
Rothbury
Insurance managing director
Roger Abel
has said there is still a place for traditional business models, despite the number of reports predicting a tidal wave of digital disruption about to turn the industry on its head.
His assertion comes just days after the company
released its updated My Rothbury app
to the market, with Abel describing that as necessary innovation, but which had little impact on Rothbury's traditional business model.
"I don't think this is digital disruption, this little bit," Abel told
Radio New Zealand
reporter Nona Pelletier.
"I think that it is innovation. It's been achievable because of our long term focus on good data, data analytics, and good database, and I think it makes a 1-2% difference, it's not going to be the big bang."
A recent
scholarship-winning essay by AA Insurance digital marketing specialist Matt Giles
pointed to two emerging digital trends which posed the highest risk to the global insurance industry, which were peer-to-peer (P2P) business models and the potential of digitally-focused entrants operating on what's being called the 'interface layer'.
Giles said the industry was ripe for a digital company to do to it what Uber had done to the transport industry, or Air BnB had done to the hospitality industry.
He said so far the industry was only geared for incremental change and it was important to invest in the right human capital and focus and invest early on emerging markets in order to respond properly to the new technologies.
Abel said he felt the industry was not changing that rapidly, however.
"There's a lot of talk about potential rapid change, there's a lot of talk about digital disruption, what does it look like? Everyone has their ears up, 'hey, what is actually coming?' but a lot of what is happening is taking a significant amount of time and effort and cost and while there is a desire for more digital, there's still a strong desire for advice and face to face service.
Related stories:
NZ scholarship winner points to two high risk digital trends
Broker Rothbury ahead of rivals with app upgrade
Social media 'the new Yellow Pages'