Dishonest insurance broker loses appeal | Insurance Business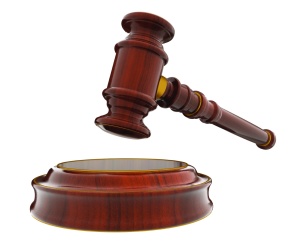 An insurance broker whose dishonest actions meant a couple were not insured before the September 2010 earthquake has had his appeal thrown out by the Supreme Court.
According to Stuff.co.nz, John Francis Jackson assured Christchurch couple Nicole and Jacques Marchand that their home, contents, vehicles and medical practice were insured – despite knowing they were not. He even paid a claim on a pair of spectacles Nicole Marchand made in May 2010 himself.
Jackson attempted to arrange cover with IAG New Zealand Ltd after the Marchand's home was damaged in the September 2010 earthquake, but failed. The property sustained further damage in the February 2011 quake.
Stuff stated the Marchands later succeeded at a Court of Appeal trial against Jackson for their uninsured losses and the replacement value of their home had not been confirmed, but probably exceeded $1.5 million.
During the trial, Jackson admitted the assurances he gave to the Marchands were false, but said he was suffering from health-related problems and depression.
IAG's application for a summary judgement that it should not have to cover Jackson for losses on the couple's property because of his dishonesty was declined in the High Court, but succeeded in the Court of Appeal.
Jackson's subsequent appeal was dismissed in the Supreme Court yesterday and he was ordered to pay costs of $2500.
''Jackson mainly relies on his physical and mental infirmities to negate any conception of dishonesty. Although the ailments may have had an effect on Mr Jackson's intentions and motivations, those . . . are not relevant to the objective part of the test of dishonesty,'' the judgement said.