District council unveils details of Rotorua Museum's insurance cover | Insurance Business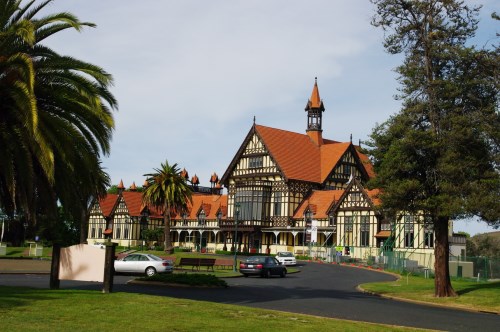 While the financial impact of the quake-damaged Rotorua Museum's closure is yet to be determined, the iconic building's comprehensive insurance cover should cover those costs, it has been reported.
In a meeting of the Rotorua Lakes Council's operations and monitoring committee, it has been heard that as long as the damage repair bill and the loss of earnings exceeded an excess of $5 million, the Rotorua Museum would be fully covered,
NZ Herald
reported.
Thomas Colle, the council's chief financial officer, said the full extent of the damage or how much revenue would be lost during the closure has not yet been ascertained.
"We have met our insurers, we're trying to get a handle on what, if anything, we anticipate from that insurance," he said. "We are still undertaking work to understand what it's going to take to repair," he said.
"The engineers are there and they are trawling through every nook and cranny to understand the extent of the damage. Once that's understood then they'll prepare a plan of how to fix it.
"Once they have prepared that plan then we will understand what the cost of it will be and whether that cost will exceed the insurance deductible and therefore when the insurance will kick in."
Colle said the museum was fully insured for about $50 million, but had a $5 million excess.
"So the damage has to exceed $5 million before the insurance cover kicks in," Colle said.
"On top of that we also have business interruption [cover] which provides for loss of income... and that's also on the same deductible so it's a combined deductible.
"When the combined repair costs and loss of income exceeds the deductible, that's when the insurance will kick in."
Colle said the high excess was due to the age of the building and because the insurance primarily covers catastrophic events,
NZ Herald
reported.
The museum was shut down indefinitely following the Kaikoura earthquake which has caused damage to the original part of the museum, built in 1908.
Related stories:
Quake-damaged port to draw on $600m insurance
WCC maintains strong credit rating despite quake