Does your brokerage need a brand overhaul? | Insurance Business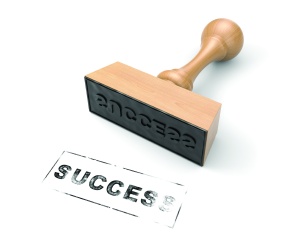 Many organisations now have multiple products, brands and services. This can be problematic when these brands overlap – lines can become blurred and issues and confusion arise. Businesses need to have clear brand architecture in place to organise, manage and go to market with individual offerings under a unified brand strategy.
Brand architecture sets out an organisation's brand eco-system and hierarchy.
Dan Ratner, managing director of branding and communications agency Uberbrand said: "Poor brand architecture can create a fragmented and uncoordinated organisation. This can lead to brands within an organisation competing, rather than complementing each other. Ultimately that will affect your bottom line".
Indications you need to review your brand architecture
There are several signs that a business may need to revisit its brand architecture:
·
Recent mergers/acquisitions:
a new brand has recently been brought into the mix, disrupting the current architecture. There are several overlapping brands (due to growth, mergers or acquisitions)
·
Too few brands in portfolio:
the credibility and specialties of each brand are being stretched
·
Too many brands in the portfolio:
an overcrowded portfolio is resulting in brands competing against each other, not complementing each other
·
Lack of clarity:
the brand architecture lacks formality around which is the 'master brand' and which are the subordinate brands, resulting in a lack of understanding
·
Lack of development control:
managers within the organisation are allowed to develop new brands, with little or no regard to the overarching strategy
·
Brand losing relevance with customers:
there is a disconnect between the desired and actual perception of the brand. This results in sales dropping and formerly loyal customers not returning
·
Internal facing brand:
the brand architecture is based on internal factors such as departmental structure, rather than being constructed according to a consumer perspective.
Dan Ratner said: "Brand architecture should inform every aspect of a brand strategy. It helps businesses have clarity around the relationships between the brands in their portfolio. This in turn helps with more fundamental tasks such as naming conventions and decisions around promoting and spending on each brand."
There are several benefits of having clear brand architecture. These include:
· consolidating existing brands to allow fewer but stronger brands, with less overlap
· minimising inefficiencies and waste by reducing duplicated activities across brands and focussing marketing spend
· providing rules for creating new opportunities and brand growth
· identifying branding gaps and overlaps
· providing guidance for acquisition of new brands
· supporting high level business strategy.
The ideal outcome of refining brand architecture is that each part of the portfolio retains its own personality, but also works with the other brands to build a strong, growing business.
Dan is calling on all businesses to review their brand architecture. He said: "In an increasingly competitive market businesses need to make sure they are in the best position possible. Assessing brand structure and doing a brand health check should be part of every business plan in 2014."