Dozens more insurance workers forced to evacuate | Insurance Business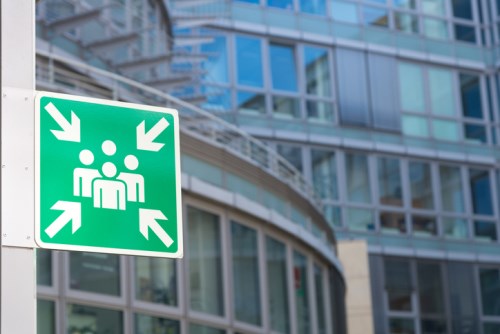 Around 180 staff who work for Suncorp New Zealand's various brands in Wellington are among hundreds being told to stay away from work as their office building is 'closed until further notice'.
The employees, who work for the
Vero
, Asteron Life, and AA Life brands, are normally based in Wellington's biggest office building, the 15-storey Asteron Centre, which houses around 2,500 people including the Inland Revenue Department.
While the building had already been given the all-clear for workers to return following last Monday's earthquake, after large cracks were spotted in the stairwell Wellington City Council engineers feared workers wouldn't be able to safely evacuate should another significant aftershock strike the city.
The Featherston Street building, which was only completed in 2010, was then evacuated late on Wednesday afternoon after engineers identified some faults, understood to relate to a structural issue with a stairwell.
A Suncorp NZ spokesperson said: "As a precautionary measure, we have notified our Wellington people that the Asteron Centre is closed until further notice, and they should not come to work.
"The building will remain closed while we wait for further safety checks to be carried out."
In the meantime, the company was striving to help its own people as well as clients.
"We have robust business continuity planning processes in place to deal with such major events, so that we can continue to provide a service to our customers, and are providing support to our people through this unsettling time," the spokesperson said.
The displaced workers joined a growing number of insurance employees unable to access their place of work due to unsafe buildings, including the
Insurance & Financial Services Ombudsman, as Insurance Business reported last week
.
According to reports, there was some debate between different experts, one commissioned by the owner of the building and another by the Inland Revenue.
Owner Mark Dunajtschik had brought in a structural engineer to survey the building following the 2013 Seddon quake and it was found to be safe, and some superficial cracks were plastered over.
These then reappeared during last week's 7.8 magnitude earthquake.
However, Dunajtschik was reported saying there were 'no new cracks', and he was now focused on finding contractors to fix any problems so that tenants could move back in, ideally 'within the week'.
Wellington City Council building compliance and consents manager Mike Scott
told Radio New Zealand
the building was not one of the ones they had concerns about and wasn't about to collapse.
Related stories:
Building collapse fears for Ombudsman staff
Displaced insurance workers still committed to quake effort