Dual NZ aims to fill SME coverage gap | Insurance Business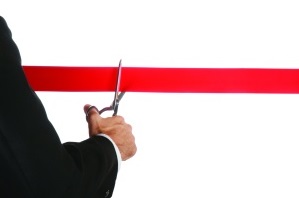 Dual New Zealand has launched a new modular suite of business-critical insurances aimed specifically for Kiwi small to medium businesses – and they have brokers to thank for it.
'Mind the Gap' is the name of the product suite, which includes eight key coverage modules and also has the flexibility to be tailored to meet the individual needs and circumstances of each client.
The modules are:
General Liability
Employers Liability
Statutory Liability
Management Liability, including Crime and Crisis Cover
Professional Indemnity
Defence Costs
Cyber Liability & Privacy Protection and
Corporate Travel
The company said after conducting research with its brokers, it found the delivery of these products had been overly complicated due to insurers either requiring multiple proposal forms and separate policies, or rigid packages that couldn't be tailored to a client's requirements.
Dual NZ
managing director Andrew Beaton said the industry had gone part way to developing a solution with the Combined Liability products available in the market.
However, he said the existing packages still didn't address the full gambit of exposures for SMEs, so clients still needed to purchase additional stand alone policies.
"We recognised an opportunity to develop a suite of products to address the significant underinsurance exposures for SMEs in New Zealand where most clients are buying General Liability and Professional Indemnity if required, some purchase Employers Liability and Statutory Liability but less than 10% of businesses purchase Management Liability, Corporate Travel or Cyber insurance," he said.
"The new product offering demonstrates our continued commitment to creating innovative insurance solutions for the SME market in New Zealand, and we're really excited about the opportunities."
He stressed that Mind the Gap provided the same comprehensive coverage afforded under stand alone policies with the benefit of simplified delivery through one proposal form, one transaction and one packaged policy.