DUAL NZ general manager on 'people first' philosophy | Insurance Business New Zealand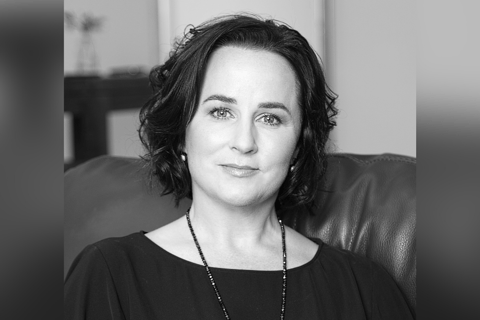 Paula Harris is general manager - New Zealand at DUAL Group. Here, Insurance Business New Zealand takes a look at her career and what makes her stand out as an elite woman in the insurance industry.
Paula has a seven-year tenure at DUAL with roles ranging from senior underwriter to regional manager (New Zealand). The role of general manager, New Zealand, is a testament to Paula's commitment to the success of DUAL through her dedication to its 'people first' philosophy, focusing on the team - empowering them to drive the growth and development of the business.
Paula guides her team towards clear goals, enabling them to have understanding and clarity as to where the company is going and why. She works with her team to set strategies and encourages collaboration in setting expectations. Transparency and honesty are the main tools in her leadership toolbox. Her overarching mantra has continuously been to show love, care and support to her staff in everything they do. She understands the business will succeed if you foster your people and she lives, eats, and breathes this way of life.
By developing an empowered team with world class underwriting talent, she appreciates the importance of recognising each team members individual skills, fitting their roles to their talent set and enabling collaboration across the entire business resulting in underwriting results showing year on year growth of 30%.
Paula is dedicated to providing training & development to the New Zealand market through training seminars, regular educational articles, in-person technical briefings and the provision of the online educational learning management system - DUAL School. Under her leadership, DUAL NZ has launched 'WebRater' an online quote & bind tool for brokers operating in the SME market. The platform allows brokers to provide a quote & bind in minutes, addressing head-on the frustrations of servicing clients effectively.
Raising the brand profile for DUAL NZ to new heights through strong relationships coupled with digital support, the business engages directly with 3,264 brokers on a weekly basis. Paula has also helped host eight webinars allowing DUAL to issue over 2,399 CPD points.
Running a $65 million business through an immense amount of change, Paula has overseen a monumental restructuring of the underwriting book, a full office redesign and relocation. In addition, there has been the replacement of entire underwriting back end systems, the launch of an industry leading online quote and bind platform, the WebRater and the acquisition of International Underwriting Agencies - IUA.
Paula also sits on the London based Diversity & Inclusion committee and represents APAC to ensure the various regions around the world at DUAL are sharing ideas within the group. Furthermore, she also sits on the APAC D&I Committee, working on various initiatives which include:
Participating in the most recent Dive In festival where she was a facilitator, discussing active allyship.
Assisting in the roll out of a new parental leave program in NZ which now includes 'All kinds of families' structures,
Attended the management Inclusive Language training and ensuring this is now rolled out to all DUAL staff
Assisting in mental health sessions run by DUAL's CEO.
With Paula, the DUAL New Zealand team raised over $6,000 in 2020 for a number of charities including Key to Life and Our Seas Our Future. The team have also partnered with Key to Life, which is a mental health charity founded in NZ. She has also aided the team in completing over 150 hours of volunteering.
With Paula at the helm, the NZ office has contributed to raising over $485,000 in the last four years.