Duck Creek partners with Insurance Business NZ Awards 2022 | Insurance Business New Zealand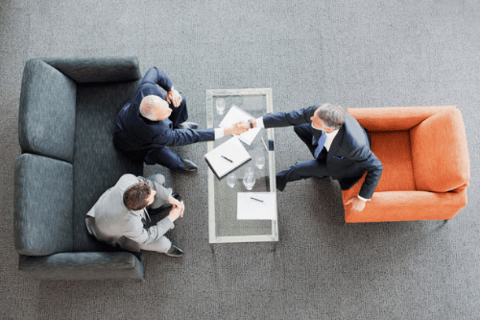 Nominations are open for the Insurance Business New Zealand Awards 2022 - the insurance industry's chance to showcase its most impressive achievements, as well as the outstanding individuals and organisations driving innovation, leadership and outstanding service within the sector.
The awards are being sponsored by event partner Duck Creek Technologies - an organisation specialising in insurance built for the cloud, and actively working to meet the rapidly changing demands of the insurance space.
The awards will be split into Brokerage, Broker and Insurer categories, with sub-categories including Brokerage of the Year, Young Gun of the Year, and Claims Team of the Year - Insurer/Underwriting Agency.
Commenting its participation in the 2022 Awards, Duck Creek Technologies said that it is a "huge believer" in celebrating the milestones and achievements of the insurance sector, and in highlighting the big and small organisations that make up the unique industry network in New Zealand.
"Duck Creek Technologies is proud to sponsor the Insurance Business Awards in New Zealand for 2022, which is an incredible opportunity for all industry players, big and small, to share their success journeys and stories," business development manager Ava Emdadian said.
Read more: Insurance Business Awards New Zealand 2022
"As a company, we have always taken pride in supporting our industry and are a huge believer and advocate of celebrating the successes and achievements of our collective ecosystem and industry peers.
"Having previously sponsored Insurance Business awards both locally in Australia and globally, we are excited to expand this support further and into New Zealand as our company continues to rapidly grow its footprint within the Asia-Pacific region."
Duck Creek Technologies is a longstanding player in the insurance market, and is constantly developing nimbler, more creative software systems that are designed to quickly keep up with changing customer needs.
Emdadian said that this changing landscape had provided insurers with a huge wealth of opportunity to innovate over the past several years - a journey which had been bumpy and challenging at times, but which had ultimately yielded some exceptional results for customers.
"The insurance industry has been in a state of flux with emerging technologies, data-driven processes and growing customer demands being behind the major points of change," Emdadian said.
"While changes such as digital transformation present insurance companies with opportunities for innovation and to enhance the customer experience, some of these changes have also resulted in the industry facing its share of new challenges."
"As a result of such rapid change, one major challenge insurers have been facing is the need to constantly differentiate themselves and their offerings from the pack," she explained.
"One way to achieve this is through creating tailored products which cover specific market needs, and which are delivered at a fast speed.
"However, many insurers have been held back by the expense of constantly maintaining their product definitions in order to keep their products relevant and competitive. In turn, this leaves many traditional insurers today tied up in the 'old standard' approach to design, build, and maintain products."
Read more: Duck Creek leader on 'orchestrating' growth strategy
Emdadian said that Duck Creek's vision is to "unlock the vision" for insurance businesses, and to help them modernise the legacy systems that have so often held them back in the past.
She said that while digital technology had created many of the challenges faced by insurers today, they also contained the solutions to many of their longstanding problems - for example, the issue of being able to create personalised insurance products at a relatively low cost.
"Duck Creek's digital platforms are helping insurers of all types and sizes adapt to the new standard of insurance in terms of efficiency, execution, and innovation by helping them build their own 'Insurance Product Factory'," Emdadian explained.
"The product factory approach is the efficient and cost-effective concept of developing product hierarchies that enables insurers to establish a set of base products, which are then used to tailor coverage for specific market needs."
"Duck Creek's digital insurance solutions have been challenging the status quo," she concluded.
"Where historically the three main battles for insurers were distribution, product differentiation and rapidly evolving pricing, Duck Creek recognises that times have changed, and with the emergence of the internet and transformational technology, the industry has constantly seen the spurring of a more customer-centric sector.
"By leveraging Duck Creek's digital insurance solutions, insurers can tackle these challenges and maximise data in pursuit of better customer experiences."
To find out more about the Insurance Business New Zealand 2021 Awards and nominate, click here.