Endangered property risk puts banks under spotlight | Insurance Business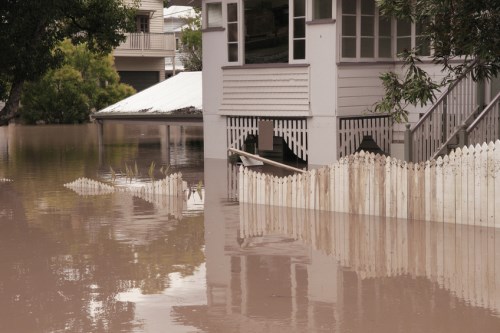 The increasing focus on the risks of a sea level rise, coastal erosion and flooding facing "endangered properties" has resulted in not only Government and insurers scrutinising risks and seeking solutions but banks as well.
According to Insurance Council of New Zealand (
ICNZ
) CEO
Tim Grafton
, banks are looking closely at how much they "are prepared to loan and for what time period on endangered properties."
"Bank mortgages are long haul while insurers can refuse to renew insurance annually because insurance contracts are renewed annually," he pointed out.
"This means that if insurers choose to no longer renew certain properties some lenders could be left with a portfolio of assets in technical default."
Already insurers have declined cover for some properties in Kaeo, Northland, while Christchurch's Flockton Basin had some houses with an excess of $10,000 per flood before the council undertook a $48 million flood mitigation program. Other locations like Coromandel and Thames have nodes that are progressively becoming uninsurable.
Also under increasing scrutiny is the small coastal town of Haumoana, the shoreline of which is retreating at an average of 0.3m-0.7m per year.
Professor Ilan Roy, chairman of the Economics of Disasters at Victoria University of Wellington, stated that thousands of New Zealand properties, the number and location of which are unknown, will become uninsurable at some unknown point in the future, and that this could happen gradually or quickly in response to a Kiwi or overseas event.
Across the ditch insurance companies have decided, for the most part, that offering policies for a sea level rise is not worth the risk - leaving it to local, state and federal government, or ratepayers and taxpayers, to foot the bill for coastal erosion, slips and tidal flooding.
Despite all this talk of uninsurable or potentially uninsurable property, Auckland barrister
Steve Keall
maintains that insurers will not want to walk away as it is not in their best interest to have government insurance step in.
As for banks, in addition to ramping up their due diligence, they will be reassessing the duration of loans on endangered properties. Grafton said that banks could become loath to providing mortgages spanning three decades and could look instead to only provide loans for shorter time periods.
This, he said, would result in more costly borrowing, which would reduce demand and affect prices.
The natural response for banks therefore, would be to have insurers increase the length of their cover.
Insurance Business will look at whether it is likely insurers will increase the length of their cover for endangered properties in the coming days.
Related stories:
Coastal home risk riddled with ambiguity