EQC facing budget blowout, warning | Insurance Business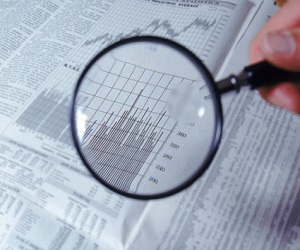 The Auditor General has warned the Earthquake Commission to manage their costs within their end-of-year target to complete all home repairs or risk a blowout due to inflation.
The Auditor General's review team for the EQC's management of the Canterbury Home Repair Programme told the finance and expenditure select committee that inflationary pressures in the construction industry will speed up making it harder to keep costs under control, it was reported on scoop.co.nz.
"It is the nature of the market, there's a limit to labour so if the insurers and other players in the market start offering more money then there's a risk, and it's the EQC's job to manage that risk," said Henry Broughton, sector manager of the Auditor General's parliamentary group.
The EQC, which expects to make cash settlements on about half of the claims and manage repairs for the rest, has paid out $6.9 billion to date of the estimated $12 billion liability. The Reserve Bank estimates the full cost of the Canterbury rebuild at $40 billion.
The 2010 and 2011 Canterbury earthquakes damaged about 180,000 homes, of which 160,000 had claims up to $100,000 and are managed by EQC under the home repairs programme. The remaining 20,000 with claims above $100,000 are managed by private insurers.
According to the EQC website, there are 21,701 houses still waiting on repairs to be managed by Fletcher Building, which won the tender as sole contractor, with 51,552 completed to date. In September last year the EQC brought its deadline forward a year to December 2014 to complete all home repairs.
Delays from complex multi-unit building repairs, for instance where neighbours share a wall but have different repair needs and insurance cover from different insurers as well as those under the $100,000 cap that are the EQC's responsibility, could greatly affect the deadline being reached.
EQC chairman Martin Wevers said: "If we have some really gnarly multi-unit buildings with three EQC claims, four over cap private insurer claims, this that and the other, and land repairs and we can't get agreements amongst the multiple tenants on the way forward we are not going to be able to fix it. We can't force people to agree on a multi-unit building repair plan."
The Auditor General's review team found management costs amounted to 12 percent of repair costs, which was too high. For its part, EQC told the committee it had put a cap on management costs as a ratio to final repair costs. It wasn't specific.
A follow up review of EQC will be held later in the year, with findings reported on the follow up. The Auditor General's review team said it would focus on inflationary costs.