EQC remedial repairs could cost $70m | Insurance Business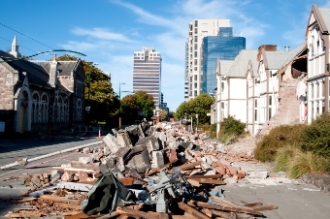 The Earthquake Commission (EQC) has spent $7m on remedial work so far but with 100 remedial requests per week coming in it predicts the final cost could be 10 times that.
As of 27 May 2016 EQC had received 8,337 remedial enquiries of which 2,211 had been resolved, with 6,126 remaining.
It said the amount recorded as being spent on remedial work as at 5 May was $7,068,833, although that figure included remedial costs from other work streams.
"The total cost of the remedial repairs will never be finally known until we have resolved all the outstanding claims," EQC said in its progress report on its remedial program.
"EQC expects the final cost could be in the region of $60m to $70m which is covered by our existing liability estimates."
The report stressed there were still a number of unknowns which could affect this figure and that in context, the estimate accounted for less than 3% of the approximate $2.5 billion cost of the Canterbury Home Repair Programme (CHRP) to date.
"The level of remedial work for the CHRP is well within industry norms for the construction sector," the report said.
And speaking in Parliament, the Minister responsible for EQC, Gerry Brownlee, said he expected all construction projects to have a certain level of 'callback'.
He expected about 5% of all repairs carried out by EQC would require remedial work, which 'indicated [EQC] has had quite a good performance',
Fairfax Media
reported.
However, Labour's Canterbury spokeswoman Megan Woods said the mounting costs were a concern, as was EQC's ability to carry out the repairs.
She said she did not believe the December target given was within reach.
The organisation would need to resolve more than 1,000 second-time claims each month to hit its Christmas completion target. However, its current rate was about 100 per month.
"The minister has been told about this for years," Woods said. "But [he] has been unwilling to listen to any advice."
EQC said it had prioritised first time repairs apart from when urgent remedial work was required for vulnerable customers or where safety, security or sanitary issues were at stake.
"EQC is confident it has the processes and teams in place to address the issues," the organisation said.
"We have been expanding the remedial team since September 2015 and more staff are being added as first time repairs near completion.
"We do not have a projected date to stop receiving remedial requests and we will continue working with customers until their claims are resolved."