EQC revises remedial request numbers | Insurance Business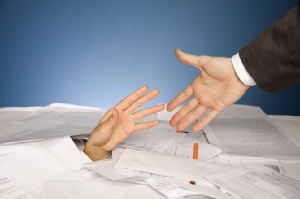 Following an internal review, the Earthquake Commission (EQC) has discovered 2,200 more remedial requests in its work streams than initially reported.
Gillian Dudgeon, EQC shared service GM, said: "An internal review has found that in our reporting of remedial requests we have not correctly interpreted some of the data held across the Fletcher EQR and EQC information systems. This has meant that our reporting had not fully captured the work needed to resolve remedial requests."
She said no customer remedial requests were misplaced nor there had been a slowdown in the rate by which the commission is resolving remedial requests as a result of the reporting issue.
Gerry Brownlee, the minister responsible for EQC, was both concerned and annoyed by the blunder, saying: "While I'm annoyed, my simple request of EQC and Fletchers has been 'let's get it right.' The first concern I had was have there been people missed and that's clearly not the case, so it's largely administrative,"
Fairfax MEdia
reported.
Brownlee also said that considering there were 170,000 remedial repair requests, 2,200 was not a large number.
Dudgeon said EQC had always known that it would not be able to resolve all remedial requests this year. With this in mind, EQC launched a streamlined approach last month.
"Part of this process is to ask customers their preference for being cash settled this year or waiting until 2017 for a managed repair," said Dudgeon.
Dudgeon said that over the next six to eight weeks, EQC will be calling some 3,200 customers whose managed repair would not be resolved before December 2016. Customers who are scheduled to have a managed repair, on the other hand, will also be updated by phone or by mail on their status.
The internal review was implemented after it was found that there was more remedial work underway than accounted for in the overall report.
"We are having our figures independently verified by our auditors Deloitte as part of the annual audit process, which is currently underway," said Dudgeon.
EQC said it would review its available resources for resolving remedial requests for the rest of 2016 and 2017; and expects the reporting issues to not impact EQC's estimated costs for resolving remedials.
"Because we are continuing to receive remedial requests and the final number of remedial requests were unknown, we have built a risk margin into our remedial programme," Dudgeon said.
Related stories:
EQC remedial repairs could cost $70m
EQC to slash hundreds of jobs